Your free community news in brief
If you wish to contact us regarding any of our news items please do so...
Email: linda@inishowennews.com
:: News In Brief
Council seek operator to replace Flybmi 18.02.19
Derry City and Strabane District Council has expressed its disappointment at news that Flybmi have gone into administration and will no longer operate the Derry to London Stansted route.
The Council would like to reassure the public that they have been involved in urgent discussions, since the announcement was made, to assess the situation and put into place measures to secure a new operator. The Council spokesperson concluded that it is committed to securing an immediate replacement airline for this vital air route and will provide an update as soon as it is in a position to do so.
Gardaí renew appeal over Buncrana murder 10.02.19
On the 9th February 2012 Andrew Allen was murdered in his home at 26 Links View Park, Buncrana in front of his partner.
Those responsible travelled to Buncrana from Derry City that evening. If you have any information in relation the killers Gardaí are asking you to do the right thing and come forward to assist in securing justice for Andrew.
Many people have been arrested and questioned over the past seven years and An Garda Siochana are grateful for all those who have assisted the investigation.
If you have yet to come forward, don't delay any longer, please contact the incident room at Buncrana on 074 93 20540 or use the Garda Confidential Line 1800 666 111.
Wild Inishowen tree planting at Fort Dunree 07.02.19
The Wild Inishowen Club are delighted to be partnering up with Buncrana Tidy Towns for the annual native tree planting programme. Together the two groups, along with their volunteers, aim to plant 1,000 trees across Inishowen this winter. The project is part of an all Ireland campaign called 'Trees on the Land'.
Join them at 10am this Saturday, 9 February, at Fort Dunree, Buncrana. Bring your own boots, gloves and spades and the club will provide the saplings, craic and cake.

Inishowen transport services review 04.02.19
A full review of transport services currently being delivered by Local Link / SITT Rural Transport in Inishowen is now underway. If you would like your idea to be included in the planning, please submit it to donegal@locallink.ie by Tuesday, 5th February, before 3pm.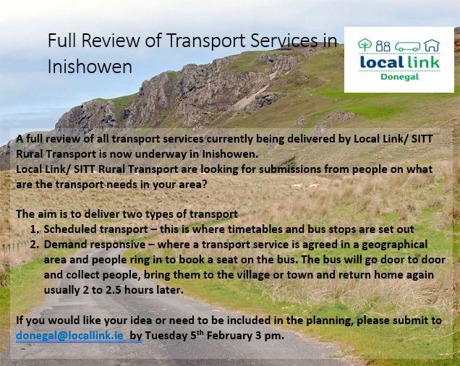 Fire on Main Street in Buncrana 03.02.19
Firefighters are currently working to put out a fire at a premises on Buncrana Main Street. Smoke can be seen billowing out the windows above Barr's clothes shop, next door to the Plaza Ballroom. It is understood nobody has been hurt in the fire. Details as to how the blaze started are as yet unclear. A number of units of the fire brigade, emergency services and gardai are attending the scene and a cordon is in place.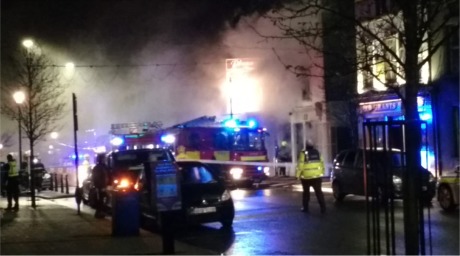 Four young men killed in Donegal car crash 28.01.19
Four people have died following a fatal collision last night just before 9pm in Gortahork, Co Donegal. Gardaí and emergency services were called to the scene of a single car crash on a local road near Magheraroarty, Gortahork.
The occupants of the car, four men understood to be aged in their 20s, were pronounced dead at the scene a short time later.
The scene is preserved for a technical examination and local diversions are in place. Garda forensic collision investigators are at the crash site and the local coroner has been notified.
Gardaí investigating the incident are appealing for witnesses to contact them. Anyone with information is asked to contact Milford Garda Station on 074 91 53060 or the Garda Confidential Line on 1800 666 111.
Horse flu alert 28.01.19
A warning has been issued to horse owners after five separate outbreaks of equine influenza were detected so far this month.
The Irish Equine Centre issued the alert following confirmation of the virus in premises in Munster and Leinster, including a thoroughbred stud farm and show jumping yard.
Among the animals affected are racehorses, competition horses and breeding stock.
The centre said the latest strain of flu predominates in North and South America and can "spread rapidly in a yard particularly if the horses are naïve or lack protective immunity".
Afflicted horses have symptoms including coughing, swollen glands, nasal discharge and fever, with the worst effects among unvaccinated animals. "Testing for equine influenza is provided free of charge by the Irish Equine Centre. This service is funded by the Department of Agriculture, Food and the Marine," the centre said. More details at www.irishequinecentre.ie .
Henry Girls feature in TG4 documentary 25.01.19
THE Henry Girls will feature in an episode of Ceol ón Chlann, a television series on TG4 about musical families in Ireland, this Sunday the 27th January at 10.30pm. It's a half hour programme and will feature a lot of beautiful Inishowen scenery, plus songs performed in Lily's bar, Malin.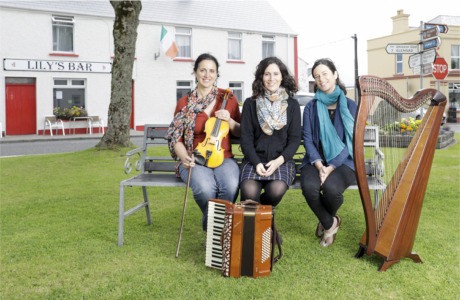 Funding call for Donegal maritime festivals 22.01.19
The EU funded CAPITEN project has now created opportunities for funding and marketing support for maritime festivals and events to be held in Donegal in 2019. This funding call is now open and the deadline for applications is Friday 25th January 2019.
Applications from maritime festival and event organisers for 2019 are now being sought. Only events held in County Donegal with a maritime theme or connection are eligible to apply.
If you are interested in applying for funding for your maritime festival or event sponsored by the CAPITEN project, please click on this link for more info and complete the online application form by Friday 25th January 2019 at 5pm. If you have any queries, please e-mail Joy Harron - joyharron@donegalcoco.ie .