Your free community news in brief
If you wish to contact us regarding any of our news items please do so...
Email: linda@inishowennews.com
:: News In Brief
Gardai appeal for witnesses after Burt crash 15.07.19
Gardaí are investigating a single vehicle road traffic collision involving a motorcycle that occurred at approximately 3.30pm on Saturday, 13th July, 2019 at Moness, Burt.
A female pillion passenger, 27 years, was taken to Letterkenny University Hospital and was later transferred to Beaumont Hospital. Her injuries are believed to be serious. A male driver, 33 years, was taken to Letterkenny University Hospital with non-life threatening injuries.
Gardaí in Burnfoot are appealing for any witnesses to this incident to come forward, particularly any motorists who were travelling in the area at the time and may have dashcam footage. Anyone with information is asked to contact Buncrana Garda Station on 074 93 20547 or the Garda Confidential Line on 1800 666 111.
Road works on Pearse Road, Letterkenny 04.07.19
IRISH Water can confirm that the sewer upgrade works on Pearse Road, Letterkenny will be completely removed, from 11th - 15th July, to facilitate the Northern Ireland bank holiday and ease traffic flow during this peak holiday period.
Two-way traffic is currently projected to be permanently reinstated on Pearse Road on the week following the NI bank holiday but a specific date cannot be confirmed at this stage.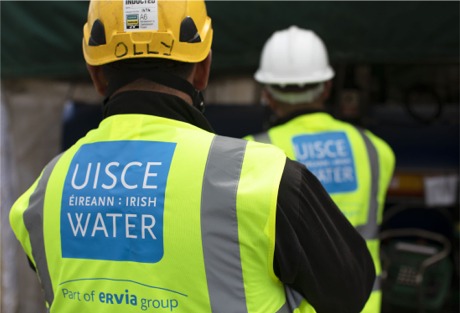 Charity asks Inishowen to 'have your say' 02.07.19
The Irish Cancer Society is asking the people of Inishowen how it can better help those affected by cancer.
Chief Executive Averil Power said: "The Irish Cancer Society is currently preparing an ambitious new five-year strategy. To ensure we focus on the right things, we are asking people affected by cancer in Inishowen to tell us how we can best help. We would love to hear from anyone is currently, or has previously, been impacted by cancer, whether as a patient or as a friend or family member of a patient.
The Irish Cancer Society is here to help you and your local community. We would hugely appreciate your input into how we can best do this in the future. Please log on to www.cancer.ie/HaveYourSay and share your views with us".
Malin Head road works 01.07.19
Essential road repairs are taking place from Monday to Friday this week (July 1-5) at Bree, Malin Head. Donegal County Council said traffic management and road diversions are in place. Motorists are advised to allow extra time for journeys.
Sudden death of Cllr. Manus Kelly 24.06.19
Statement from Donegal County Council Cathaoirleach Cllr. Nicholas Crossan and Chief Executive Seamus Neely on the sudden death of Cllr. Manus Kelly...

It is with huge sadness this morning that we as the Cathaoirleach and Chief Executive of Donegal County Council, on behalf of the elected members, management and staff, convey our deepest sympathies to the family of the late Cllr. Manus 'Mandy' Kelly following his death as a result of a tragic accident yesterday. His wife Bernie, his five children, his parents, siblings and extended family and friends are all in our thoughts and prayers this morning.
Our thoughts and prayers are also with the Rally fraternity in Donegal and beyond on the loss of one of their greatest ambassadors.
Donegal has lost a wonderful sportsman and ambassador.
Ar dheis Dé go raibh a anam
Donegal man killed in quad bike accident 17.06.19
Gardaí in Donegal are investigating a single vehicle, fatal road traffic collision involving a quad bike. The incident occurred on the Sunday 16th June 2019. The driver of the quad, a man in his 40s, sustained serious head injuries when he came off the bike while travelling on a local road at Mullinboys near Mountcharles at approximately 7pm. He was taken by ambulance to Letterkenny University Hospital and later transferred to Beaumont Hospital where he has since passed away.
Inishowen communities invited to ASI meeting 05.06.19
THE AGM of the Donegal Branch of The Alzheimer Society of Ireland (ASI) is taking place on Wednesday, 19th of June, at 7pm in the Education and Training Centre, Saint Conal's Hospital, Letterkenny and they are extending an invitation to communities in Inishowen.
In 2018 almost 50,000 hours of respite care was provided to some of the 2,200 families living with dementia in County Donegal.
The Donegal Branch is eager to engage with local communities and advance initiatives to provide care beyond the 10% of families which they currently help. They want to ensure that all services are locally based and meet the needs that people living with dementia.
ASI welcome attendance by members of the public to answer any questions they may have and to discuss any ideas to advance their goals.
You can find further information on dementia supports and services in Donegal by visiting the ASI website .
Water pipe replacement in St Johnston 05.06.19
IRISH Water, working in partnership with Donegal County Council, is set to commence two separate projects in County Donegal to replace old and damaged water pipes with new, high density polyethelene (plastic) ones. The two projects will commence in June and are scheduled for St Johnston and Trentaghboy/Drumkeen.
The St Johnston works, which involve the replacement of over 174 metres of problematic water mains, will commence on the week of June 10 2019 and are scheduled to be completed in July. The section of pipe being replaced is on Main Street.
The Trentaghboy/Drumkeen works are due to commence in late June and involve the replacement of over 523 metres of problematic water mains. The pipeline replacement will take place between the townlands of Drumkeen and Aughagault Big to the east of the N13.
A minimum of 48 hours' notice will be given prior to any planned water shut offs.
Details of work in the area will be updated regularly on the Water Supply Updates section of the Irish Water website.
Over 124,000 students sit exams this year 05.06.19
TODAY, Wednesday 5th June 2019, some of the 124,000 candidates will commence their Leaving and Junior Certificate/Cycle examinations across the country.
Over 4 million examination papers have been securely distributed to the examination superintendents involved in supervising the written examinations. The examinations will be held in some 5,200 examination centres across the country over the course of the examination period.
The examinations run until Wednesday 19th June for Junior Certificate/Cycle subjects and Tuesday 25th June for Leaving Certificate subjects. The results of the Leaving Certificate examinations will be available on Tuesday 13th August 2019, with the on-line results access service open from the earlier time of 10am on that morning. Results of the Junior Certificate/Cycle will be available in late September 2019.
Inishowen businesses sought for export initiative 04.06.19
Ambitious small and medium businesses in Inishowen, keen to build a sustainable and growing export business in international markets, are being sought for a new cross-border programme.
The Gateway to Growth International Programme will see a workshop in Letterkenny on the 6th June.
The half day workshop, available to book now on the Local Enterprise Office website are free to attend. A second phase of the programme will then run in early Autumn.
Applications for the programme are open and anyone seeking more information or to book a place is asked to go online to: Localenterprise.ie .