:: News In Brief
Halloween show at Swan Park 24.10.21
A limited number of tickets are to be released for The Ancients Halloween show at Swan Park, Buncrana. The ticket sale will go live online at www.eventbrite.ie on Tuesday, 26 October at 10am.
There will also be some tickets available from the Donegal County Council offices in Buncrana. Read our previous story here...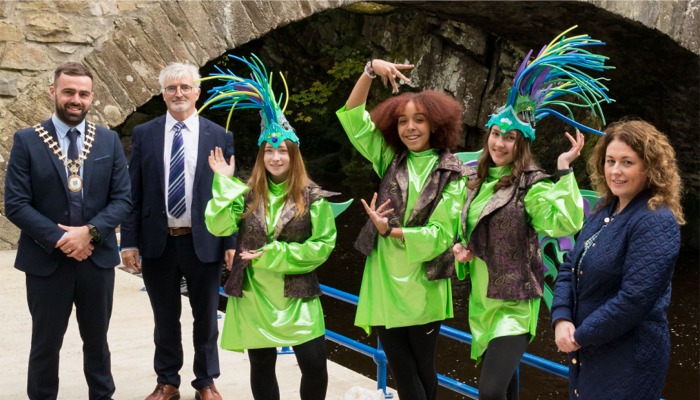 Driver caught speeding in Buncrana 22.10.21
National 'Slow Down Day' enforcement operation, 21st - 22nd October 2021.
Gardaí and GoSafe have checked the speed of 180,239 vehicles and detected 360 vehicles travelling in excess of the applicable speed limit.
Examples of motorists detected putting themselves and others at risk include a driver travelling at 76km/h in a 60km/h zone on the R238 at Tullyarvan, Buncrana.
An Garda Síochána continues to appeal to drivers to observe speed limits in order to reduce the number of speed related collisions, save lives and reduce injuries on our roads.
Re-opening of Public Service Centres 20.09.21
As Covid 19 restrictions continue to ease, the Councils Public Service Centres and County House, Lifford, will reopen to the public with effect from Monday 20th September 2021.
In order to ensure that services are delivered in an environment that is safe for customers and staff, customers are expected to observe public health guidelines, including hand sanitisation, social distancing and to follow the directions of Council staff.
It is acknowledged that many customers made the switch to dealing with the Council by email, website or other virtual means during Covid-19 and those online services will continue to be fully available and strongly supported.

Motor Tax Service 20.09.21
Online: The online system has been used extensively since the offices closed, with almost 90% of tax discs now being renewed online in the County. The public are being asked to continue to use this very convenient service.

Opening of Motor Tax Counters: For Motor Tax services that are not currently available online, Motor Tax counters will be open on Tuesdays and Thursdays (9.15am to 12.15pm, and 1.15pm to 3pm).

Forms and contact details: All forms are available at www.donegalcoco.ie , and we can be contacted by phone on 0749153900, or by email at motortax@donegalcoco.ie .
Oral History of Donegal 09.09.21
The Peace IV Echoes of the Decade Oral History project has now gone online for all to hear.
The project's aim was to promote understanding of different cultural traditions and narratives. The project focused on the legacy of Ireland's Decade of Centenaries (1912-23) and the lasting legacy of these years in County Donegal. This cross-community project involved workshops with children and young people, as well as an Oral History project.
The Oral History strand of the project took place during the autumn and winter of 2020. Oral Historian, Regina Fitzpatrick interviewed 12 individuals (by phone) from around County Donegal including George Mills who was born and raised in Culdaff. In his interview George talks about the very rich history of the Young family and Culdaff House.
These recorded interviews are now in Donegal County Archives' Collection and eleven of these recordings have been uploaded onto the Council's website at www.donegalcoco.ie .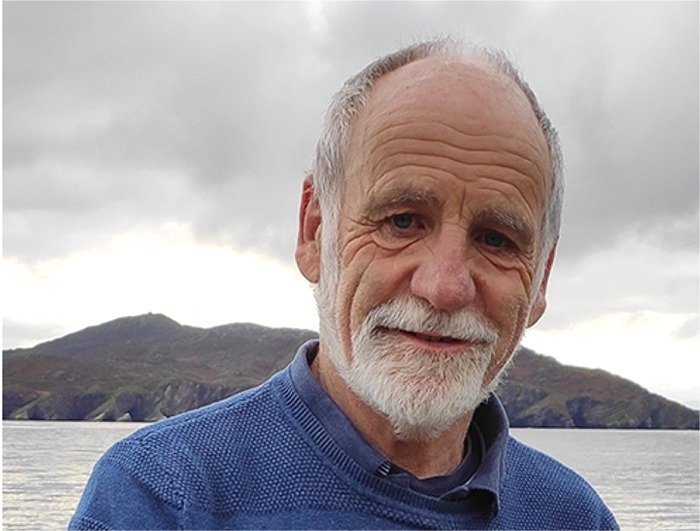 George Mills from Culdaff was a participant in the Peace IV Echoes of the Decade Oral History Project.

Bus Éireann issues new travel advice 04.09.21
Bus Éireann welcomed the return to full capacity on all public transport from 1 September 2021. Please be aware the measures introduced to safeguard passengers and employees remain in force including:
• Mandatory face masks throughout the journey (with exemptions on health grounds)
• Hand sanitising units on board
• Cashless payment options including Leap cards, ticket machines in stations and online at www.buseireann.ie
• Guaranteed seat reservation for interurban travel on www.expressway.ie
• Deep cleaning overnight and additional cleaning during the day
• Windows should be kept open where available, coaches have air conditioning