€6.4 million Lotto prize still unclaimed
14.08.17
A PRIZE pot worth more than €6.4 million has been sitting unclaimed at Lotto HQ for the past 40 days with the ticket-holder losing out on some €700 a WEEK in interest payments.
The whopping jackpot was won with a ticket bought in Co Cavan for the July 5 midweek draw.
It has already missed out on about €4,000 in deposit interest that could have been earned if the holder had it on deposit at an interest rate of 1% since their big win.
The lucky ticket was bought at Argue's Londis Service Station in Cootehill, Co Cavan.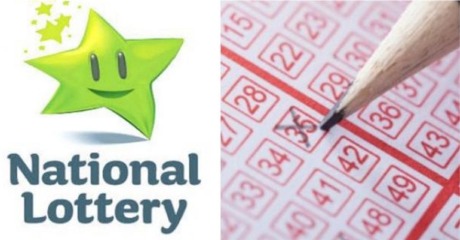 It was won the week of the Dubai Duty Free Irish Open in Co Derry – so could the ticket holder be a golf enthusiast travelling north for the tournament who failed to notice their own spectacular hole-in-one?
At the time of the win, shop owner Jim Argue described the winning ticket as "unusual" in that it was a €20 multi-draw ticket for four games instead of one of the shop's usual run of €5 Quick-Picks.
The winning numbers for the prize, worth a total of €6,409,326, were 7, 16, 18, 20, 24, 37 and the bonus was 13.
The winner has 90 days to claim the prize with just 50 remaining for the huge cheque to be drawn down.
A spokesperson for The National Lottery confirmed that the whopping prize is as yet unclaimed. Meanwhile, five other prizes are also still unspoken for at Lotto HQ including two life-changing sums of €500,000 and €250,000. These prizes were won in counties Clare and Kerry respectively on June 13 and June 17 last. A Telly Bingo Snowball of €60,005 won in Dublin in June and two sums of over €23,000 won in Co Kildare in June and July are also still waiting for claimants. This brings the current total of unclaimed prizes to almost €7.3 million.
If the prizes are not claimed within 90 days of the draw date, they go back into the pot to promote the National Lottery "which in turn will increase the funds raised for good causes".