Greencastle pier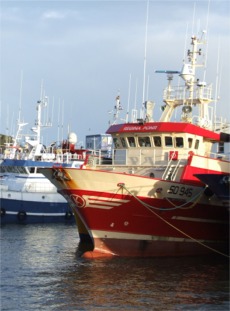 If you have any community notes you would like published please tell us...
Email: notes@inishowennews.com
:: Moville/Greencastle/Redcastle
Host families in Inishowen wanted for 12 to 17 year old Spanish students. Host families must have children in this age group. For further information please call 087 6008446.
Stress Control Course: We all live in stressful times. Understanding how stress can impact on our lives and what we can do about it is key to strengthening our resilience and ability to cope. This course aims to help you manage stress both in the workplace and at home and will be of benefit to you personally as well as helping you to support others.
Six sessions from 6th March - 10th April 2019 on Wednesday evenings form 6.30 – 8pm at Serenity House in Moville.
All welcome. Free of charge. Tea, coffee and biscuits provided. No pre-registration required.
Presented by Dr Christina Corbett, Senior Clinical Psychologist and Karen O'Sullivan, Community Mental Health Nurse.
Greencastle Community Centre
- Gardening Course is starting on Monday, 10th April, from 10am - 12pm. Every two weeks for 6 weeks. Cost €40.

- Mick O'Toonz animation workshop is on the 23rd April from 10am – 1pm. Cost €20. Tel: 086 2127923.

- The Irish Heart Foundation Mobile Unit will be at the centre on Thursday, 11th April, from 10am – 3pm. Free heart checks and info.

- We are taking names for an ipad / smartphone / tablet course, contact the centre to register.

- Free study space available for students.

- Yoga with Mary on Monday at 11am & 7pm. Booking is essential. Tel: 086 8276720 / 074 93 82515.

- Kid's Chess Club every Friday from 4:30pm – 5:30pm. Cost €5.

- Adult tennis lessons every Thursday from 7-8pm.

- North Star language therapy group for 18 months – 3 years. Tel: Catriona on 086 3616878.

- Messy Monsters Messy Play on Monday and Wednesday. Ages 3-5 from 2.30pm - 3.30pm and ages 5-7 from 4pm - 5pm. Six week block costs €40. Booking is essential. Contact Sarah on 086 8766637.

- Jiving lessons every Wednesday from 7-8pm.

- Salsa lessons every Wednesday from 8-9pm.

- New Beginnings 'Minding Me' wellness workshops. Five weeks from 1st April at 6:30pm - 8:30pm. Tel: 086 4477867.

- Wee Arts music & movement 6 week program starts 1st April at 10am on Monday. Suitable for children aged between 0-5 and their caregiver. Tel Debbie on 0044 7899040217.

- Musical Memories Singing Group is a group for older people, especially welcoming to people affected by dementia and memory loss, their families, friends and carers. Monday at 11:15am. Cost €5.

- Kid's Singing Lessons on Friday from 6:15pm – 6:45pm.

- Zumba on Thursday at 8pm. Tel Gwyneth on 083 4627073 to book.

- Tai Chi on Friday mornings at 10am.

- Senshi Martial Arts Kickboxing every Tuesday for Kids from 6-7pm and adults on Thursday from 7-8pm. Tel: 083 8554997.

- Shooting Starz Gymnastics on every Monday from 4-5pm for 5yrs, 5-6pm for 10-13yrs, 6-7pm for 6&7yrs and 7-8pm for 8&9yrs. €5 per class and €40 registration fee. We are hoping to run a preschool class soon.

- Greencastle Tennis Academy with Liam Sweeney, professionally qualified tennis coach, on every Tuesday & Thursday at 4:30pm for 5yrs+. New faces welcome. Call Liam for more information on 048 71 226223 or email sweeney07@virginmedia.com.

- Greencastle Women's Group meets on the 1st Wednesday of the month at 10:30am. New faces always welcome!

- The Coyle School of Irish Dancing: For fun, for Feiseanna and for grading/examinations every Friday at 3:15pm. Call Janet on 086 8059955.

- Rachel's Relax Kids at Greencastle Community Centre. Tel Rachel on 087 6126210.

- Baby & Toddler Group on Thursdays from 10am -12pm. €3 per child and €5 per family. Snacks & drinks included. New faces welcome!

- Pilates for adults and dance classes for children (ballet age 4+, hip hop/jazz age 8+) with ZoNa Dance Company at Greencastle Community Centre. Contact: 086 8222189 for more info or www.zonadanceco.com.

- Brazilian Jiu Jitsu for kids and adults on Tuesday & Friday at 7:30pm. Tel :0044 7597313759 for more info. First class free!

- The Write Stuff Kids Club, Creative Writing & Storytelling on Tuesday from 5pm - 6:15pm. Contact Grainne on 086 3148541.

- Vivid Performances Speech & Drama back in the New Year. Call Emma for more info on 086 3601537.

- Slimming World every Wednesday at 7pm.

- Large, modern office space available to-let. All mod-cons, high-speed wifi, landline access, self-contained kitchen facilities and storage. Contact the centre for more information.

- Birthday parties, bouncy castle, multi-sports and party room all under one roof. Call us for more info!

- 24/7 accessible defibrillator is located at the centre in an outdoor case in a prominent location at the front of the community centre and is accessed by entering a code on the digital keypad which is obtained by dialling 999 or 112. Defibrillator is easy to use and fully automated.

- Core Care free counselling service available. Please call 0044 7849223114 or 074 93 81054 to book an appointment.

- Competitive rates on room rental available for classes, workshops, training; Introductory offers. Call the centre for more info!

- Fantastic selection of kids and adults books available at the centre for a small donation.

- Aine Havlin Fitness at Greencastle Community Centre. Tel: 086 0681696 for more info and to book a class/pt session/bootcamp.

- What courses/classes would you be interested in attending at Greencastle Community Centre? – Let us know!

For further information on any of the above please phone 9381054 or email: info@greencastlecentre.ie .
Serenity House
- Free Counselling service every Friday. Referrals from HSE, G.P. and others.
- Other courses due to start are Creative Writing, Knitting, Art, Crafts, Basic Computers and Adult and Kids ECDL
- Join the afternoon club every Thursday from 2pm to 4pm. Enjoy a cup of tea, have a chat and play a game of cards or other activities. All welcome.
Tel: 93 82945 or Email: serenityhouse@eircom.net .
Moville Girl Guides - St. Finian's Girl Guide Unit urgently require female leaders 18 years and over. Unit runs on a Wednesday evening. If you are interested contact Annette Harkin, Unit Leader on 086 360 6360. Thank you.
Volunteers are needed for Lifeline (Inishowen) Domestic Violence Service. Are you interested in becoming part of a team in supporting families in Inishowen? For further information please call 074 93 73337 from 10am to 1.30pm Monday - Friday or email info@ldvs.org .
The Inishowen Methodist churches Community Parent & Toddler group every Thursday morning from 10am - 12pm at the Methodist hall in Moville during school term time. The group is for parents/carers of babies and toddlers up to 4 years of age, only €2 per child with Refreshments provided. A great way for children and adults to meet and make new friends!
The Cancer Support Group 'CSSC' would like to invite anyone who has been affected by a cancer diagnosis (including carers, family & friends) to our monthly meetings in Milltown House, Tulnaree, Carndonagh at 7.30 pm every second Monday of the month. Come along for tea and chat with people who are going through a similar experience.
Ceolan school of music is a newly established community initiative for teaching music to children aged 6-18 years.
Our main focus is traditional Irish music. Tuition will be offered in 1) whistle 2) fiddle 3) button accordion 4) piano accordion 5) traditional singing. Tuition will also be available in other instruments depending on demand: harp/ flute/ pipes /banjo /mandolin /bouzouki /traditional piano accompaniment / introductory classical violin / music theory.
Fees- €10 to enrol in the music school for the year. This covers operational costs and provision of all teaching materials. Each weekly lesson is €6/hour. Pupils will be divided into classes depending on ability. Class numbers will be limited.
Classes will be held on Tuesday evenings in Moville Community College. We have a limited stock of fiddles that can be loaned out for a small fee. For further information and to enrol: please contact Clodagh Warnock / Roisin Mc Grory on 086 1522322.