Sharon Shannon laments Donegal "musical hero"

09.08.18
TRADITIONAL musicisn Sharon Shannon has paid a remarkably emotional tribute to her "all time musical hero" Tommy Peoples who has died at the age of 70.
The accordion player (50), herself considered one of Ireland's great music prodigies, described the acclaimed Donegal fiddle player and composer as her "idol from a very young age".
"His music was and will always be absolutely out of this world. To my ears, there is an unexplained melancholy and raw emotion in his music that is incredibly beautiful and absolutely heart-breaking," said the button-key box player.
"Tommy's music always had me absolutely transfixed and could bring tears to my eyes even when he was playing fast reels at ninety miles an hour," she added in a Facebook post.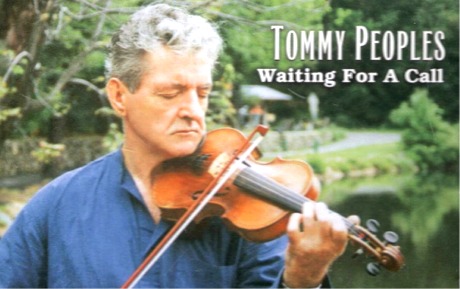 Tommy Peoples.
She went on to describe the influential late fiddler as "a composer of the most beautiful and most perfect tunes I ever heard". She said he was "a true legend" who gave people a "glimpse of heaven" through his tunes.
Tommy Peoples was born in St Johnston, east Donegal, in 1948. He moved to Dublin in 1965 where he performed solo as well as with traditional bands including The Bothy Band and The Green Linnet Ceili Band. He also worked for a time as a garda.
He later lived in Co Clare for over 30 years and also played with that county's native Kilfenora Ceili Band.
President Michael D. Higgins described the award-winning late musician as "a friend" who would be greatly missed.
He was laid to rest at Drumcliffe Cemetery, Ennis, on Tuesday following requiem mass at Ennis Cathedral.