Boost for Irish Coast Guard

0
2.07.18
FIANNA Fáil TD for Donegal Charlie McConalogue says a new bill brought forward by his party will see coast guard services protected and enhanced.
This will provide a welcome boost for the six units across County Donegal. The Irish Coast Guard Authority Bill 2018 brings the Irish Coast Guard in line with other frontline emergency services by placing it on a statutory basis and affording it the representation, recognition and protection that it deserves.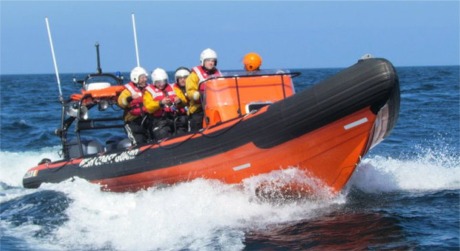 Greencastle Coast Guard crew members on a practice run.
Deputy McConalogue commented, "The work of the Irish Coast Guard cannot be underestimated. These men and women go above and beyond to protect our coastline, our coastal communities and the people who use our seas. Donegal has the longest coastline in the country, making the services our Coast Guard provides even more vital".
"Despite the Coast Guard providing blue light services along with the Gardaí, the National Ambulance Service and the Fire Service, it is not protected by statutory legislation. This means that it is not on an equal footing. This must be changed and this bill is designed to do that".
"We must fully recognise the work that our Coast Guard undertakes and allocate them the proper support and resources. It is a frontline emergency service and should be treated as such. This bill will ensure that this goal is achieved".