Shelter launches 'Adopt a Black Cat' appeal
17.01.18
A SPECIAL appeal has been launched to find homes for black rescue cats left behind because of Irish superstition and fabled associations with witches.
Animals in Need Donegal are holding an 'Adopt A Lucky Black Cat Week' to find homes for some 25 furry felines which can't find loving families, apparently because of their colour. The shelter currently has a total of 55 felines in foster care and are in dire need of space.
"Black cats are always getting overlooked. Whether this is because of old-fashioned superstitions that they're unlucky or because they can be difficult to photograph, time and time again we see them being left behind," a spokesperson for the shelter said.
"Black cats have had a bad rap since the Dark Ages when they were believed to be witches' cohorts and they had a terrible time as a result, but then again so did women who basically were making herbal tea, and hopefully we've all moved on since then," she quipped.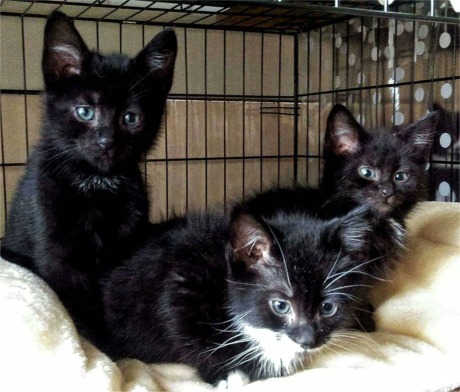 Adopt A Lucky Black Cat Week
The animal sanctuary, based in Donegal Town, is also outlining some black cat facts throughout the week as part of its appeal.
They include the fact that a black cat found on a doorstep is considered good luck in Scotland while being kind to them in the south of France is thought to bring blessings.
Animals in Need Donegal listed a host of celebrities who've kept beautiful black cats including John Lennon and George Clooney and Brigitte Bardot.
"Let's face it, black cats are the epitome of cool. They're shiny, they're silky and they have great personalities. What's not to love?" added the spokesperson.