Your local site for club notes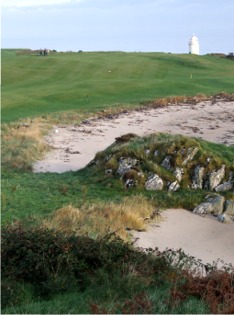 Greencastle Golf Club Contact Details
If you wish to contact us regarding the club notes, please do so...
Email: clubs@inishowennews.com
:: Greencastle Golf Club

15.04.19
Forthcoming Fixtures
Saturday 20 April - Ladies and Gents Open Singles Stableford
Sunday 21 April - An Tostal Cup Gents Open Fourball Betterball
Competition Results
Tony Carlin topped the leader board on Saturday last in the Ladies and Gents Open at Greencastle. Tony had two points to spare over Hugh O'Donnell with visitor Julian Bassett taking the third spot. Lady Captain Pat Callan posted the top score in the Ladies section. Full results were:

Saturday 13th April - Ladies and Gents Open Singles S/F
1st Tony Carlin 37;
2nd Hugh O'Donnell 35;
3rd Julian Basset (Virginia) 34;
Gross Kyle Harkin 26;
1st 9 Seamus McLaughlin 20;
2nd 9 Sean Doherty 20;
Ladies 1st Pat Callan 31;
Ladies 2nd Antoinette Hegarty 28.

Experienced campaigner Billy Kerr won the first 'major' of the season on Sunday last with a great score of 37 points in the windy conditions. The Greencastle Masters prize giving will take place on Saturday next (Easter Saturday) when last year's winner Conor McCourt will hand over the green jacket to Billy. All prize winners are requested to attend. Full results were as follows:

Sunday 14th April - Greencastle Masters Confined Singles S/F
1st Billy Kerr 37;
2nd James Harkin 36;
3rd Liam Edwards 36;
Gross Jason McLaughlin 31;
1st 9 Joe Doherty 21;
2nd 9 Shaun McLaughlin 19.

Entry forms for the Inniskilling Cup (Singles Matchplay) and Dunluce Trophy (Mixed Foursomes Matchplay) are now on the notice board and the draw for these is scheduled to take place on Easter Saturday. The Club's landline is back in action (074 93 81013) following a lightning strike while the club's mobile number is 085 8099068.

Next weekend's golf includes a Ladies and Gents Open on Easter Saturday 20th April and An Tostal Cup Gents Open Fourball Betterball on Sunday 21st April.