P McCarron Modern Heating Systems
Buncrana, Co Donegal Tel: 086 1683814
P McCarron Modern Heating Systems is dedicated to providing solutions to all your plumbing and heating needs. We specialise in the supply and installation of air to water heat pumps and underfloor heating along with a wide range of renewable and traditional heating systems.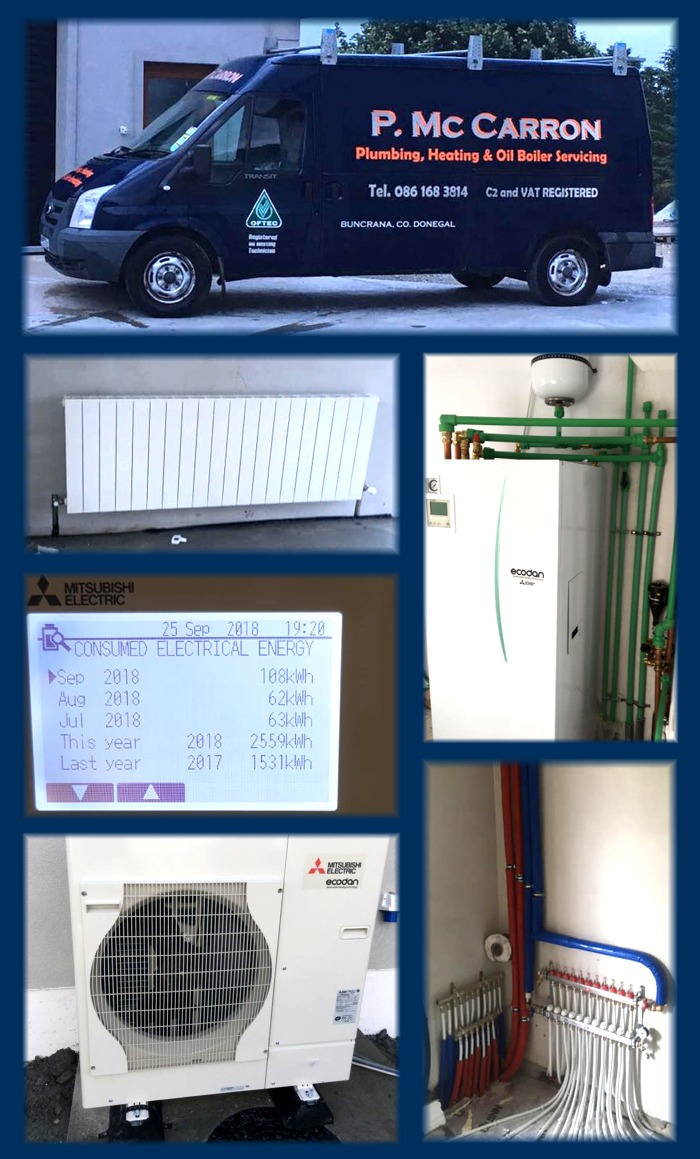 P McCarron Modern Heating Systems is based in Buncrana, Co Donegal and was set up by Patrick McCarron 11 years ago.
● We have a combined total of 35 years in the heating, renewable energy, and plumbing industries and so have a wealth of experience and technical expertise.
● We invest in ongoing training to keep ahead of advances in technology.
● We provide a professional, friendly, client-centered approach and provide tailored solutions to your needs.
● We offer highly competitive prices & take great pride in our work ensuring we won't be beaten on the quality of service we provide.
"Got my whole heating system serviced and repaired in the summer, I am now using less oil than I have been using in the previous winters. 5 star service."

For a FREE quotation, call Patrick now on 086 1683814.
P McCarron Modern Heating Systems
Buncrana, Co Donegal. Tel: 086 1683814
Web: www.modernheatingsystems.com