9 Hazel Trees to play in Uganda

12.03.23
LINKS between Uganda and Ireland have been strong for many decades. Irish passport holders are among the few nationalities who do not require a pre-approved visa to enter the country.
The Irish Society, which was formed in Uganda in 1953, is one of the most active in the world. The society works closely with the Irish Embassy and organises events for the Irish community and raises funds for many local organisations who help those in need.

Every year the society organise and host the St Patrickís Day Gala Ball, a lavish affair that is the main fundraiser for the year. Even with Uganda still very restricted due to Covid, last year the ball raised over 50 million Ugandan Shillings (12.5k Euros). This year the ball has grown to become more of a festival with eight days of events that include music, dance and sport.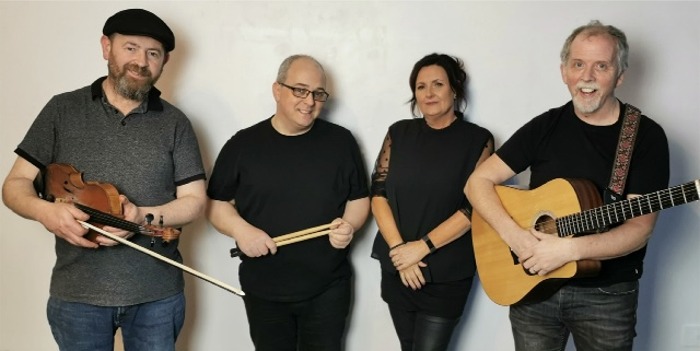 Inishowen band, 9 Hazel Trees, will be playing at the St Patrickís Festival in Uganda.
Buncrana native John Cutliffe, who moved to Kampala in October 2022, was asked to help with entertainment this year and immediately contacted his lifelong friend Louise Doherty, whose band 9 Hazel Trees are popular in local music circles. The band didnít hesitate to say yes to playing at the festival and have been working hard to get ready.

The Inishowen band will also be joined by two world champion Irish dancers, stars of Lord of the Dance, Niamh Shevlin and Ciara Loughran.

The Irish connection to Uganda came into the spotlight when John Walsh, a GAA representative in Uganda, heard about a group of young Ugandans who had seen hurling on YouTube and set up their own team. John stepped in and let Ireland know all about these inspirational youngsters and the country rallied behind them, sending sporting equipment and uniforms to the team.

On the GAA side John has invited Sinead Brennan and well known hurler Aidan Fogarty to Uganda. The band, dancers and GAA representatives will fly to Karamoje as guests of the Irish embassy to visit schools and projects built by the Irish government.

Back in Kampala they will visit, Hands for Hope, a school set up and run by Joe Cummisky which takes in children from the slums. Some of the children have already been learning Irish dancing steps so they can join in with the band and dancers. Others have been learning some basic hurling so they can show off their skills to Aidan.