Trail Gazers at Inch Wildfowl Reserve

19.03.23
TRAIL Gazers, hosted a social enterprise event to launch the culmination of the work and research carried out over the past three years.
Trail Gazers The Legacy outlines all the learning and tools developed as part of the project. From digital marketing to trail management, destination packaging and creating action plans for the wider catchment this toolkit will be a valuable resource to all those interested in developing walking trails.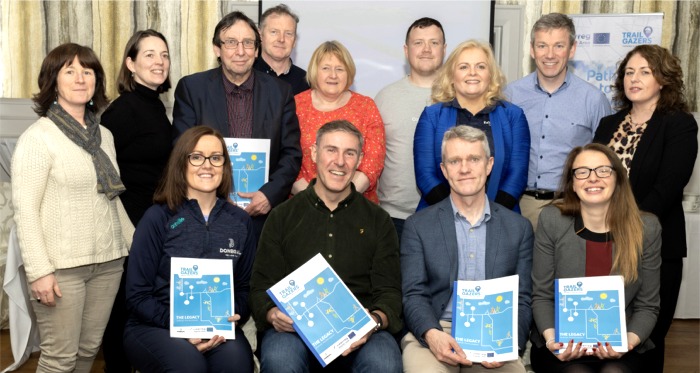 At the launch of Trail Gazers The Legacy: Back Row L to R – Trudi O'Reilly, Clodagh Murray, Cllr. Albert Doherty, Michael Carty, Caroline Morrison, Conor Lafferty, Mary Daly, Cllr. Barry Sweeny, Anne Marie Conlon. Front Row L to R– Mary McBride, Jason Black, Aengus Kennedy, Catherine McLaughlin.
Speaking at the event, Killian McLaughlin from Wild Ireland outlined the work they do, how they have collaborated with other tourism providers including Amazing Grace Yacht Charters and the Wild Alpaca Way to increase visitors dwell time in the area and how important it is that we all protect and respect our Irish Ecosystem.

Aengus Kennedy, Nature North West again highlighted the importance of conservation and Jason Black shared his brutally honest story on how nature and the outdoors was his saviour.

Catherine McLaughlin, Research and Planning Officer with Trail Gazers explained how the toolkit pulls together into one place all the tools and key learning from the project. She said that the digital format would make it easy to access, download and share.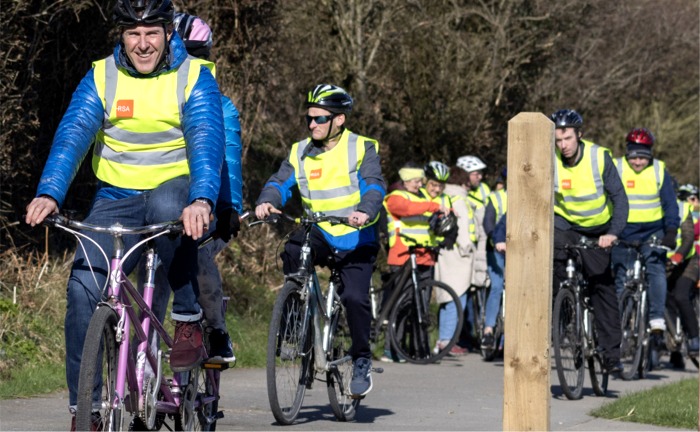 Starting the cycle at Inch Wildfowl Reserve, Jason Black and Jennifer Doherty on a tandem.
After the seminar, participants went to visit the trail at Inch Wildfowl Reserve for a leisurely cycle to see the Trail Gazers tools in action.

Project Manager for Trail Gazers, Mary McBride said: "It is very rewarding to see all the project work published in one document which will be a vital resource for community groups and policy makers going forward. The shared learning gives us great insights on best practice. This will be a very adaptable resource which can be applied to any trail or tourism site in our county."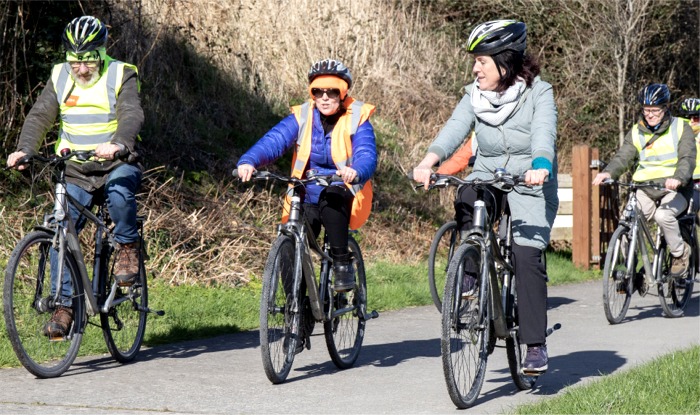 Cycling in the sunshine at Inch Wildfowl Reserve.