Trail Gazers – The Legacy

01.03.23
THE Trail Gazers Project will launch its final toolkit on Wednesday, 8th March in An Grianan Hotel, Burt.

The innovative walking and recreational trails project is at eight European locations from Donegal to Portugal. Trail Gazers aimed to determine the impact of significant investment which was made over the years into developing walking and recreational trails across the Atlantic Area on sustaining rural communities and explored innovative ways that this impact can be enhanced.

As part of Enterprise Week 2023, Trail Gazers will host a social enterprise event to launch the culmination of the work and research carried out on the project over the past three years. The toolkit, entitled Trail Gazers – The Legacy, outlines the learning and tools developed as part of the project all packaged into one easy to access document.

From digital marketing to trail management, destination packaging and creating action plans for the wider catchment, this toolkit will be a valuable resource to those interested in developing walking trails.

The event takes place in An Grianan Hotel, Burt on Wednesday, 8th March, at 11am with guest speakers including:
• Killian McLaughlin, Wild Ireland
• Aengus Kennedy, Nature North West
• Jason Black, Adventurer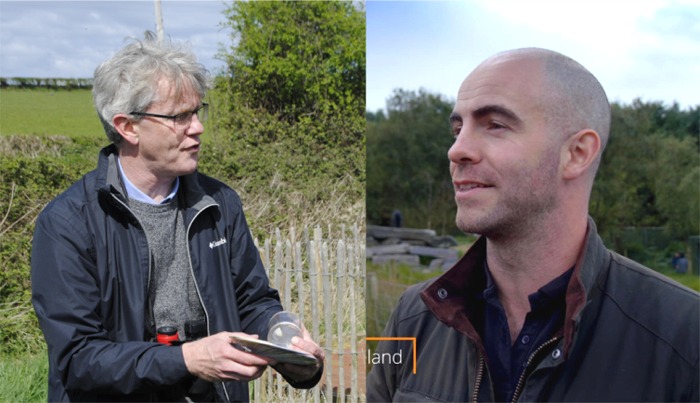 Guest speakers at the Trail Gazers event next Wednesday in An Grianan Hotel, Burt include L-R, Aengus Kennedy, Nature North West and Killian McLaughlin, Wild Ireland.
After the seminar, participants are invited to come and visit Inch Wildfowl Reserve and see the Trail Gazers tools in action, meeting point for this element of the event is the Pumphouse Car Park, Burt at 12:45 pm.

To register for this free Trail Gazers event, please visit: www.eventbrite.ie

Mary McBride, Project Manager for Trail Gazers, said: "It is very rewarding to see all the project work published in one document which will be a vital resource for community groups and policy makers going forward. The shared learning gives us great insights on best practice."

Trail Gazers was situated at eight pilot sites in Chemin De Mémoires in Bretagne, France; Via Verde del Plazola in Navarra, Spain; La Caldera de Taburiente on the Canary Island of Las Palma; the Seven Hanging Valleys in the Algarve, Portugal; Sacred Mountain in Viana do Castelo, Northern Portugal; the Taff Trail in West Wales and the Valleys; the Knocknarea / Killaspugbrone Loop in Sligo and Inch Wildfowl Reserve in Inishowen.

For more information on the Trail Gazers project, visit www.trailgazers.eu .