Funding for Old Church at Malin Well
12.04.23
SEVEN archaeological monuments in Donegal are set to benefit from over €384,500 in funding under the Community Monuments Fund. The fund is an initiative by the National Monuments Service of the Department of Housing, Local Government & Heritage in partnership with local authorities.

Joseph Gallagher, Donegal Heritage Officer, explained: "All of the archaeological monuments funded under this scheme are protected under the National Monuments Acts. Most of the 3,400 known archaeological sites in County Donegal are in private ownership or guardianship so this scheme offers an ideal opportunity to landowners, community groups or local authorities to undertake conservation works to monuments, encourage greater access to them, improve their presentation or build resilience in monuments to enable them to withstand the effects of climate change. Since the inception of the Community Monuments Fund in July 2020, seventeen archaeological monuments in County Donegal have benefited by a total of over €1 million."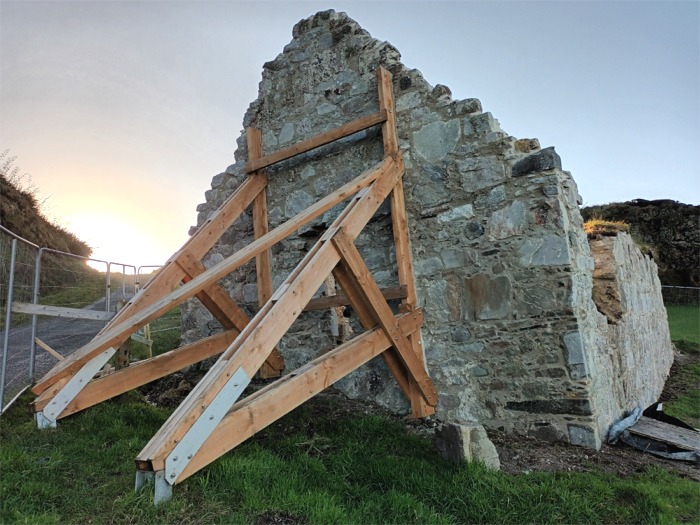 The Malin Head Community Association has secured funding to improve interpretation of Malin Well Old Church at the site in Ballygorman.
Funding of €16,993 has been allocated in Inishowen to Malin Head Community Association for interpretive panels, a virtual tour, booklet and website to improve visitor access to the Old Church at Malin Well.

If you would like to find out about archaeological monuments in your local area or on your property, you can consult the National Monuments Service website at www.archaeology.ie . Advance consent for any works to, or in the vicinity of, an archaeological monument must be obtained from the National Monuments Service.

If you are the owner or guardian of an archaeological monument or historic site or are involved with a community group that would like to conserve your local archaeological heritage, advice is available from the County Donegal Heritage Office by email at heritage@donegalcoco.ie or call 074 91 72576.