Have a fun filled day this Saturday
05.06.23
Cruinniú na nÓg, the annual day of free creativity for children and young people, is taking place on Saturday 10th June. Cruinniú na nÓg is the brainchild of the Creative Ireland Programme and is organised locally by Donegal County Council's Culture & Creativity team.

The day aims to provide children and young people with free creative opportunities for making and doing. This year Donegal will become a hive of creativity for children and young people aged 0-18 years at locations across the county.

Speaking on behalf of the Culture and Creativity Team, Acting County Librarian & Culture Division Manager with Donegal County Council, Maureen Kerr, said: "We are delighted to bring the 6th Cruinniú na nÓg to Donegal which is packed full of exciting creative opportunities for children and young people. The programme was designed in consultation with children and young people from across the county and we would like to extend a huge thank you to the members of Donegal Youth Council for assisting."

Some of the events require booking, and there's still time to book a place for many exciting free workshops such as music fun in Muff and Malin Head, sewing and art workshops in Carndonagh or take part in 'A Play in A Day' in Buncrana.

Visit Wainfest.ie and book your child's place today.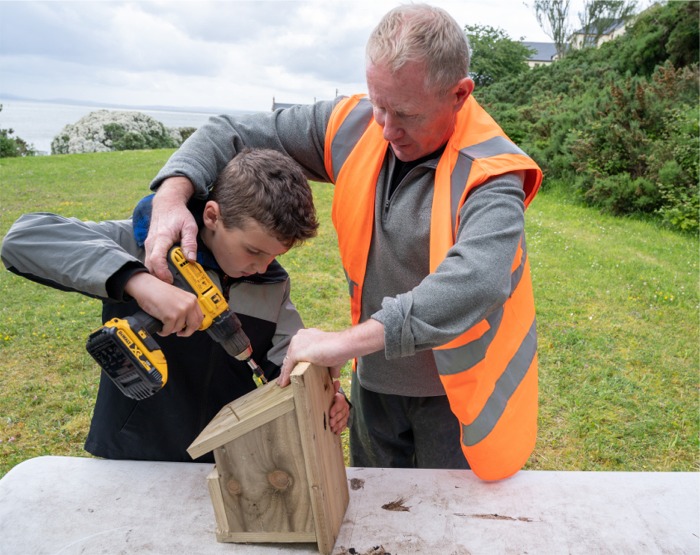 Get crafty at Moville Green with woodland crafts hosted by Moville Tidy Towns
There will also be plenty of opportunities to turn up and take part on the day, Saturday 10th June, without booking. Events which do not require booking include woodland crafts at the Green in Moville between 2pm and 4pm.

All information on Donegal events, including booking details, are available at Wainfest.ie .