Borrow a Home Energy Kit from your library
23.10.23
A Home Energy Kit is now available to borrow for free from your local library and you can keep it for three weeks at a time. Contact your local library or visit www.donegallibrary.ie to check availability.

If you are not a member of the library, thatís not a problem. Library membership is free, and you can join very easily at your nearest branch or online at www.librariesireland.ie .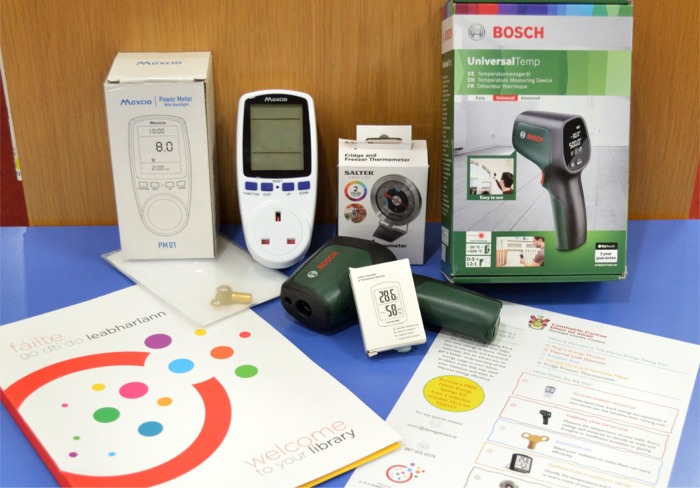 Home Energy Saving Kit
The Home Energy Saving Kit, developed by Donegal County Council, will help you understand your energy consumption and identify the most important areas of your home that may need attention as well as ways to improve energy efficiency. The kit has five practical tools; a plug in energy monitor, a thermal leak detector, a radiator key, temperature and humidity meter and a fridge freezer thermometer.

By implementing easy energy saving measures, you could reduce your energy bill by up to 20% while improving the comfort of your home and helping contribute to a better environment at the same time.

The tools in the kit are easy-to-use, you donít need to be an engineer to understand how they work. They provide an interactive and tangible way to introduce the concept of energy usage into your home and a perfect way to get the whole family involved!