Fort Dunree tourism project
10.05.23
DONEGAL County Council has been awarded grant funding of €9,251,000 for Fort Dunree under Fαilte Irelands capital investment scheme Platform for Growth. This will be supported by €3.2 million match funding committed by the Council providing a total project value of €12.5 million.

The transformational tourism project at Fort Dunree is informed by a vision to reimagine the visitor experience at this spectacular fort and discovery point along the Wild Atlantic Way.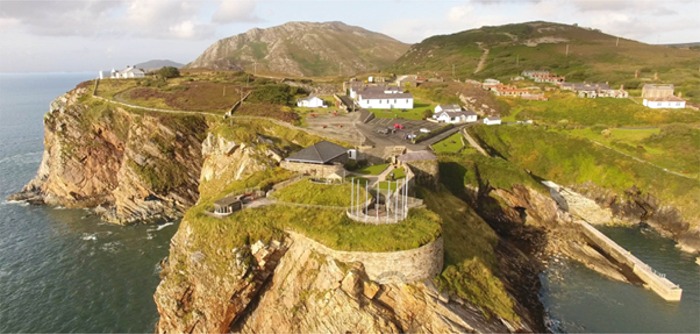 The project will physically link the three unique elements of Fort Dunree: Lough Swilly below the Fort, the Promontory Fort and the 'High Guns' Fort. It will provide immersive heritage and cultural touch points with a new route that opens up the site, with viewing points via modern interventions such as an inclined elevator and interpretive instillations.

The proposed project includes the following key components:
• Works to improve existing High Fort
• Provision of an iconic inclined elevator to the High Fort
• Works to improve High Guns installation
• Provision of improved distribution roads & parking
• Upgraded and new walkways and watchtower works
• Lighthouse conservation works
• Military Museum & Night Skies space
• Stabilise, repair or remove existing billet buildings
• Provide new public spaces and facilities

To read our previous story and view video about this major project please Click Here .

Plans for the Fort Dunree Project are nearing completion, so the project team would like to engage with all users of the site to ascertain their existing use of site and how best this can be facilitated into the future.

A questionnaire has been developed and we would encourage all current users of the Fort Dunree site to complete this, to help inform the team on the current usage of the site and form the basis for discussion on how this can be facilitated in the future.
• Download questionnaire at: www.donegalcoco.ie

A public consultation will be held in the Saldanha Suite at Fort Dunree today, 10th May 2023, from 11am until 8pm. This is for the public and all users of the site to drop in and speak with the project team. Feedback is also welcome through email at CPDU@donegalcoco.ie .