Farming history of Inishowen

31.01.23
CARN Men's Shed are officially launching an exhibition of maps, census records, letters, photos and memorabilia focusing on the history of farming in Inishowen (both past & present) from 7pm - 9pm on Friday 3rd February 2023.

The exhibition brings together items collected by dozens of men & women who attended eight evening sessions organised by the Carn Men's Shed during the long winter months aimed at keeping the local tradition of 'storytelling' alive and combating social isolation in the rural community.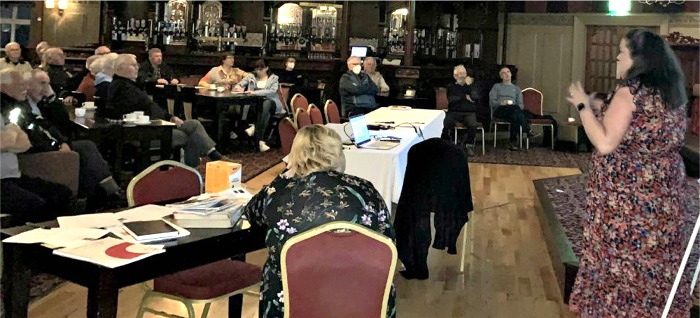 Genealogist, Jennifer McLaughlin-Doherty leading the storytelling session.
Several of the 'farming storytelling' sessions were facilitated by leading Irish genealogist Jennifer Doherty from Clonmany who was excited to be a part of the innovative new project.

Jennifer said: "I was delighted to have been asked to help facilitate this wonderful project which saw those with a background in rural Inishowen share their reminiscences with the group".
"Having given several talks on a wide variety of subjects over the weeks, including how to use Irish land records to trace our ancestors, the history of farming in Inishowen from medieval times, and how farming has changed over the years, these acted as a prompt to encourage storytelling."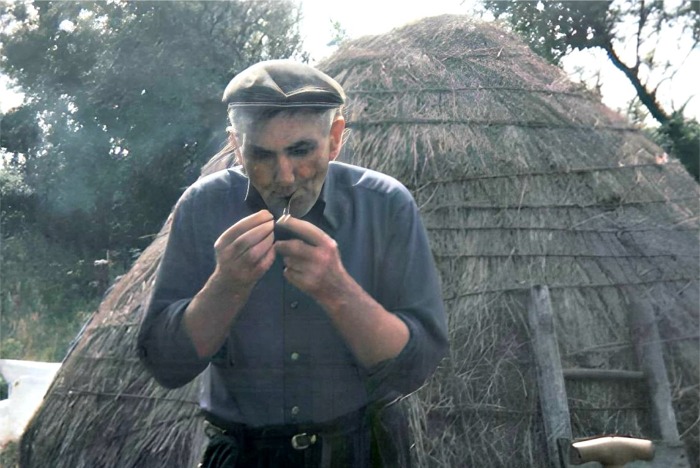 Barney Kerr, Haymaking in Urris
Deborah Shiels, Project Co-ordinator at Carn Men's Shed, said the interest from the rural community in the storytelling nights was 'amazing' and that the collection of items on display in the upcoming exhibition will provide fascinating insights for anyone interested in the history of farming and rural heritage of Inishowen.

Deborah explained: "Our exhibition night will importantly give the wider community a chance to see what our project involved, photos & visual displays of the information gathered on Powerpoint and of course tea and refreshments!
"We would therefore love to see as many people as possible attend our exhibition night which I have no doubts will provide them with a great opportunity to learn more about our history of farming and fascinating rural heritage in Inishowen."

The official launch of the 'Farming history of Inishowen' exhibition will take place from 7pm to 9pm on Friday, 3rd February 2023 at the Carn Men's Shed premises on the Moville Road. For further information on the exhibition email mens.shed.carn@gmail.com or phone Deborah Shiels on 083 8422088.