Artlink revive Ceramic Trail in Swan Park Buncrana
04.07.23
ARTLINK is thrilled to announce the revival of its first public art project, the 'Swan Park Ceramic Trail' in Buncrana. Originally initiated in 1994, this trail was a remarkable endeavour that blended art and nature, leaving an indelible mark on the local community.

With the recent regeneration of Swan Park, Artlink is bringing this beloved project back to life, creating new ceramic pieces based on the original artwork and engaging the community in a series of workshops and presentations.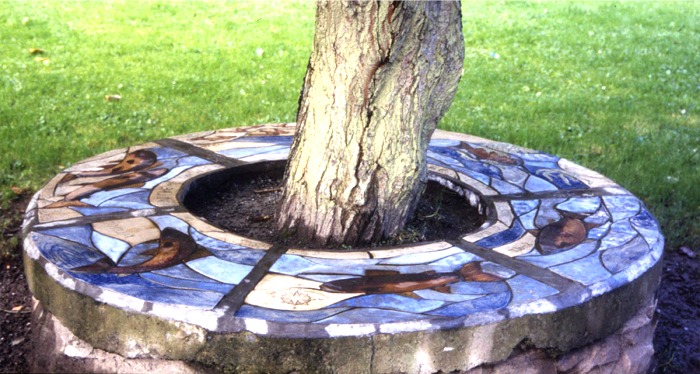 Ceramic Trail at Swan Park, Buncrana
The Swan Park Ceramic Trail was first realised through the collaborative efforts of Aileen Barr, one of Artlink's founding artists, and a local FAS scheme involved in repairs and upgrades in Swan Park. Over an eight-month period, Aileen worked with a dedicated group to design and craft tiles for a seat and an environmental tile trail. The aim was to enhance the park with captivating artwork while providing an educational experience for children to explore their natural surroundings.

Reflecting on the original project in Swan Park of almost 30 years ago, Aileen said: "This was my first public art project, installed in 1995 with the support of the local council. It was pivotal in my artistic journey, allowing me to venture into the realm of public art and experiment with new ideas and techniques. The project's success was deeply rooted in community involvement."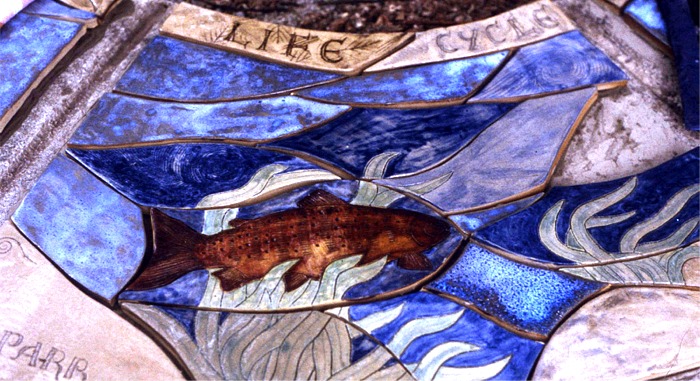 Ceramic Trail at Swan Park, Buncrana
Although some original tiles remain on the paths, the seat was removed years ago due to damage. Additionally, the tiles representing the 'Life Cycle of the Salmon' theme were washed away during the significant flood of 2017. Now, with the revitalisation of Swan Park, Artlink aims to revisit this meaningful project that left a lasting impact on the local community.

The new project will involve the creation of a series of ceramic tiles forming an environmental trail, telling the story of the park's history, habitats, flora, and fauna. Aileen, who has been based in San Francisco since 2002, has been invited back by Artlink to collaborate with local artists, develop designs, and facilitate presentations and workshops with community groups.

Participating individuals and community groups will have the opportunity to create tile mosaics during the workshops, which will be incorporated into the project. Aileen plans to use the original circular ceramic mosaic seat depicting the 'Life Cycle of the Salmon' as a starting point for a new circular seat, further enriching the park's artistic landscape.

Collaborating with Aileen on the new project are Sinead Craig, Geraldine Timlin, Claire Withy (original Art in the Park participants), Patrica Doherty Roe and Matthew Porter. Aileen will be in residence at Artlink from August to September 2023.

Local groups and individuals interested in participating in the workshops are encouraged to contact Artlink via email at info@artlink.ie or visit the Artlink office at Fort Dunree before July 14th.