Spooktacular fun at Swan Park
02.11.21
MYTHICAL dancers from the Underworld of the Ancients delighted the crowds at the spooktacular event in Swan Park, Buncrana at the weekend.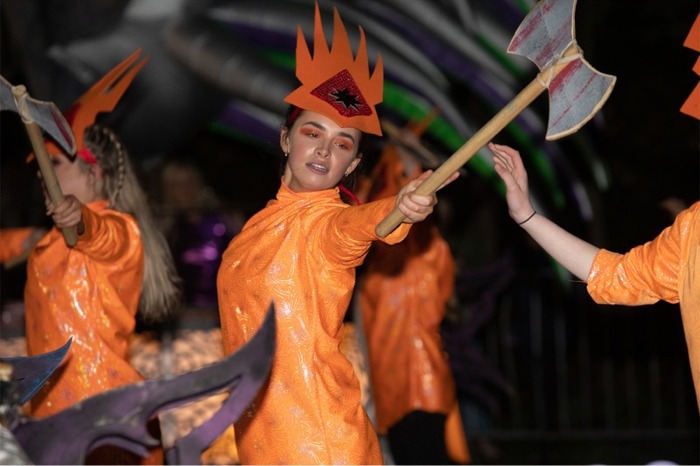 Dancers from the Underworld of the Ancients in Swan Park, Buncrana.
Halloween celebrations unfolded across five different worlds this year, three of the worlds were located in Derry, one in Strabane and one in Swan Park, Buncrana.
The Halloween event in Swan Park that took place over the course of two nights, Friday and Saturday, with three performances each night.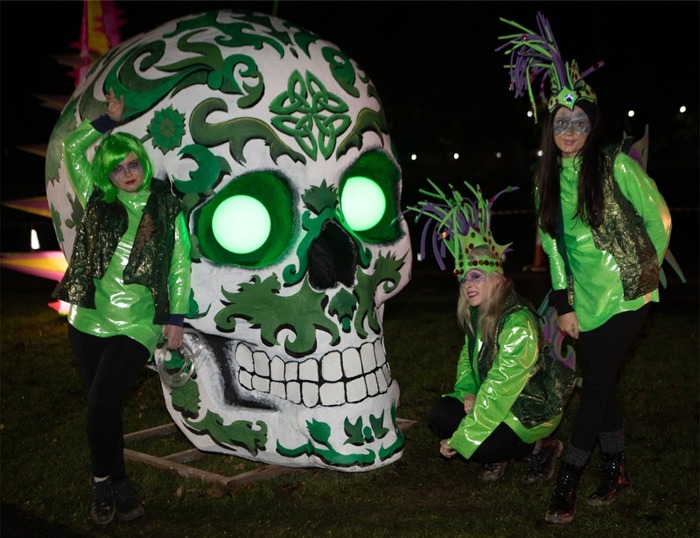 Mythical dancers at the Ancients Halloween World in Swan Park, Buncrana.
Inishowen Carnival Group created a sculpture and performance trail in Swan Park, inspired by stories of the ancient folklore associated with the Red Branch Knights, a mystical landscape where faerie folk and pagan gods reside, where curses are cast, where warriors bargain with the gods, where the power of the spirit world is summoned and where the forces of light and darkness collide.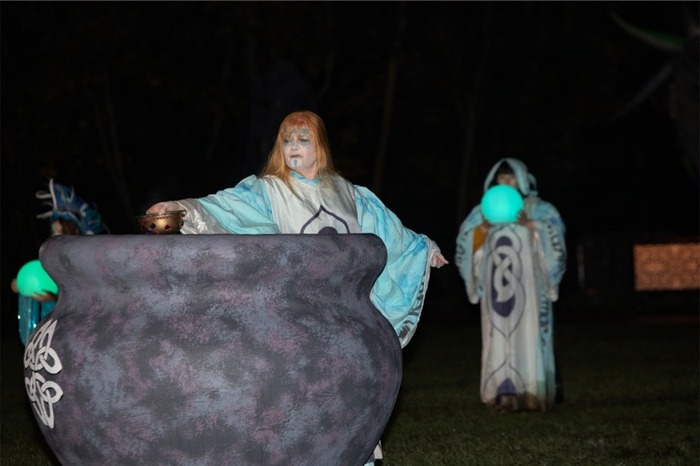 A high priestess calls on the Spirits of the Underworld in Swan Park, Buncrana.
Decorated with lanterns and light sculptures, the trail commenced at O'Dohertys Keep and wound its way along the riverbank before crossing the river and turning back towards Castle Bridge. The trail ended with a twenty minute performance by a host of mythical dancers.