Be Safe, Be Seen
29.10.21
AS once again we prepare to move into winter time, with the clocks going back at 2am on Sunday 31st October, the need to highlight road safety must be prioritised.
If all motorists in Inishowen would use their dipped headlights during the day, drive within the speed limits, never drive after consuming alcohol or drugs and always be aware of other road users, our roads would be a much safer place.

'Be Safe, Be Seen' – that's the message at this time of year to all road users in Inishowen, as the evenings get darker. The Donegal Road Safety Working Group is reminding pedestrians, cyclists and motorists alike to make themselves more visible during the dark winter nights. Pedestrians are being urged to wear fluorescent or bright clothing in the daytime and reflective material at night to make themselves more visible to drivers. At the same time, motorists are being encouraged to use dipped headlights so that not only can they see other road users but they, themselves, can be seen.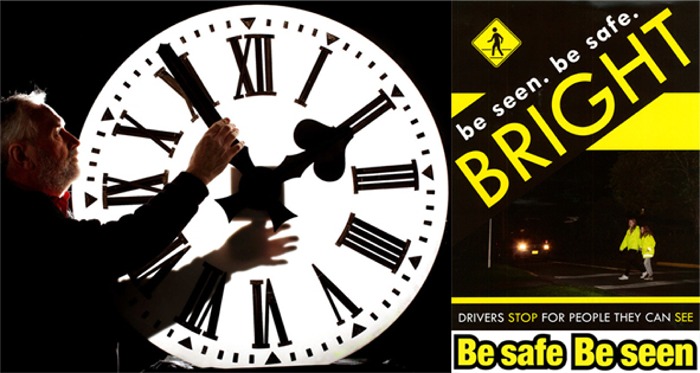 Brian O'Donnell, Road Safety Officer with Donegal County Council, said: "It is crucial when using the road in the darker mornings or evenings that you are always seen. As always, we urge all pedestrians, runners and cyclists to wear high-visibility vests, reflective bands and to carry a torch. We all need to continue to drive home the 'Be Safe, Be Seen' message as too many people continue to think that 'it won't happen to me'. The reality is, however, that it does happen every day and unfortunately a car is going to come off much better than the pedestrian or cyclist it collides with. Motorists must always be aware that vulnerable road users have a right to use the road safely. Vehicle preparation for winter is absolutely crucial. If you think ahead and have your vehicle winter ready, you'll be prepared for any adverse conditions the colder months throw at you and keep you safe on the roads".
To date in 2021, 14 pedestrians and 5 cyclists have been killed on our roads in Ireland.