Inch Castle in Inishowen Donegal
23.04.21
INCH Castle, located on the Doherty family farm, is in private ownership. However, as it is also an officially recorded monument, the family liaise with the National Monuments Service about safety and maintenance issues.
Discussions are currently underway concerning historical information plaques for the 15th century castle to provide information on the monument's heritage. The new signage would allow the public to engage with the castle from a safe distance.
"We are delighted to be working with the West Inishowen History and Heritage Society on new signage," says a spokesperson for the Doherty family. "We have submitted a funding application for the signage to the County Council."
New fencing has recently been approved. "The fencing is unobtrusive and will not block viewing of the castle from the beach or the Farland Bank walkway. It will protect the castle, which has been in disrepair for centuries, whilst also protecting the public and safety at the site." added the spokesperson.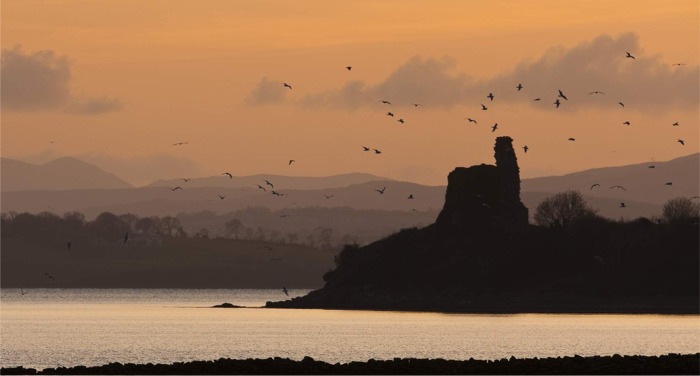 Inch Castle was built around 1430 by the Gaelic Irish lord, Neachtain O'Donnell for his father-in-law Cahir O'Doherty. O'Doherty was the last Gaelic Chief of the O'Doherty clan and was Lord of Inishowen. Inch was an island at the time the castle was built and was considered to be a highly secure site. It guarded the waters of Lough Swilly and the heartlands of the O'Doherty's land.