The Henry Girls send greetings from Malin

2
5.06.21
SINCE March 2020, when the world came to an abrupt standstill due to Covid, The Henry Girls have had few opportunities in terms of performing. However the good news is that Joleen became a mother. She gave birth to a beautiful, healthy baby girl in November whom she and James named Sarah Muriel.
Live music is slowly making it's way back and the group have recently completed a short tour of Austria with their friend and talented musician Denise Boyle filling in for Joleen.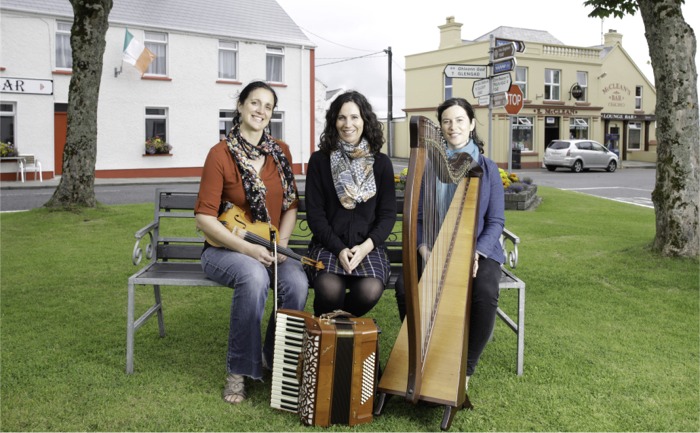 The Henry Girls from Malin, Inishowen.
Speaking about the their upcoming music residency they said: "Home with The Henry Girls was great fun when we did it in Malin in 2017, 2018 and 2019. Last year it was cancelled due to the Corona virus restrictions. However this year it will go ahead online!
"Anyone can join, no previous music experience necessary. We will be singing songs, writing music, playing tunes, chatting, having a laugh."

Home with The Henry Girls
Date: 12th - 16th July 2021
Times: 10am - 2pm each day
Age Group: 16+
Admission: €150

For details and booking visit https://eaf.ie .