Protect your loved ones - Stay at home
01.02.21
GARDAÍ are advising people in Inishowen to stay home to protect themselves and their loved ones. Anyone undertaking non-essential journeys will be liable for a fine of €100. Since being introduced on January 11 2021, over 2,400 fines have been issued by Gardaí to people in Ireland who left their homes without a reasonable excuse.

An Garda Síochána can now issue people with a fine for organising a party in their house or for attending such a gathering. The fine for organising a house party is €500 and attending a house party is €150.

Gardaí are continuing to conduct checkpoints on access roads to airports and ports to check on whether people travelling to these locations are undertaking an essential journey. Travelling to an airport or port to take a holiday abroad is not an essential journey.
The public should also be aware that if a driver is found to be in breach of the non-essential travel regulations that not only can the driver be fined, but their adult passengers as well.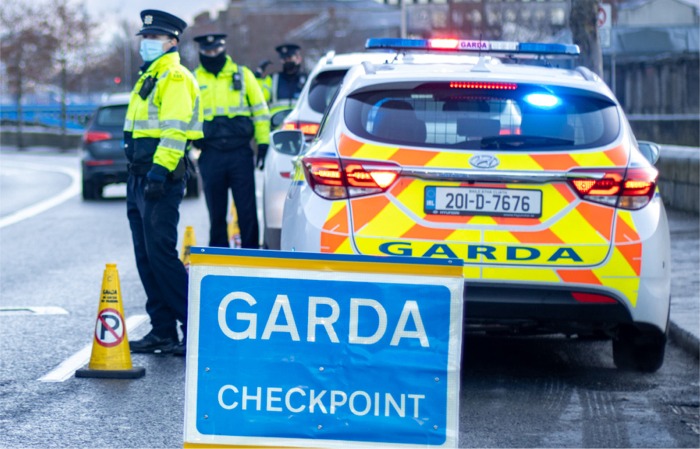 Gardaí can now prosecute breaches of travel restrictions under Covid-19 regulations by means of a €100 fine.
An Garda Síochána has also to date issued 63 fines for the non-wearing of face masks in certain locations with the vast majority of these being in retail premises. People are advised that under public health regulations they must wear a face mask in retail premises. Under the regulations, An Garda Síochána can take enforcement action in relation to such matters once it has been informed of the alleged breach by a relevant authority i.e. the manager of a retail premises.

Deputy Commissioner, Policing and Security, John Twomey said: "The vast majority of people are continuing to play their part in tackling the spread of Covid-19. They are staying home, only making essential journeys, and exercising within 5km of their homes. We appreciate the sacrifices they are making and we ask them to keep it up.
"However, there are still some people putting themselves, their loved ones, their friends and their neighbours at risk of getting Covid-19 by not adhering to the regulations.
Our brave doctors, nurses, medical staff and other front-line workers are putting their lives on the line to protect others. They need our support and they deserve our respect. The best way of doing this is to stay home."