Spraoí saves the day

29.06.21
CARNDONAGH Social Enterprise, Spraoí agus Spórt, saved the day after school principals appealed for help. Under Covid restrictions, school tours are only permitted if they stay local, so the schools asked for help to develop exciting and engaging days out.
Spraoi agus Spórt created an exciting programme involving fun activities at their centre and other local venues. A total of nine schools took part and 538 children got their big day out.
"These children would have missed out on their school tour if we had not stepped in," said Helen Nolan, Spraoi agus Spórt Co-Founder & CEO.
"Our staff got creative and put together five options for safer small groups, so classes could remain in their bubbles and each pupil would get more attention. We also wanted the local economy to benefit, so we engaged with local business and activity owners too."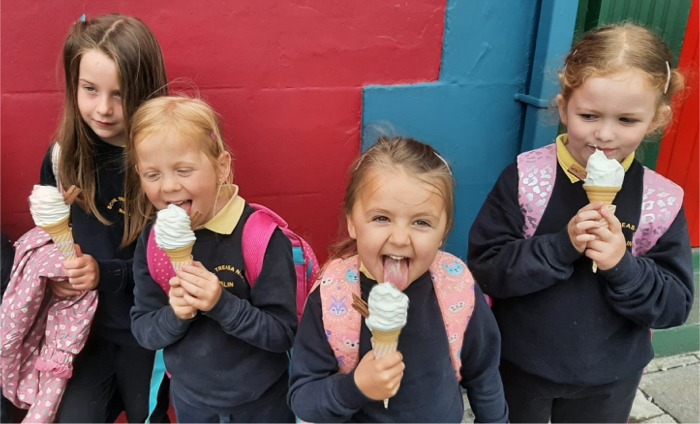 Local school children enjoying ice cream cones at Doherty's in Carndonagh.
The tour options included Build a Teddy Bear, Design a T-Shirt, Surfing, Fab Lab and Park Games. Helen explains: "It's important to highlight the fact that as a social enterprise, we believe in the importance of working with others in our community. Doherty's (Fintan's) provided the ice-cream cones and The Diamond Cafe provided the lunches. We worked with Inishowen Surf School to provide the surfing lessons and BBQ and John Gibbons organised the park games and a treasure hunt."
"Our school tours also catered particularly well for children with a disability, Spraoí has extensive experience delivering disability services and has specialised resources such as a state-of-the-art sensory room."

The tours also provided children with a great taster session for what Spraoi offers during the holidays and after school throughout the year.
"This initiative is a real living example of how a community can be stronger together," said Helen. "We saw local schools buying into the importance of supporting their local social enterprise. We saw Spraoi delivering a top-class service, supported by the other businesses in the town."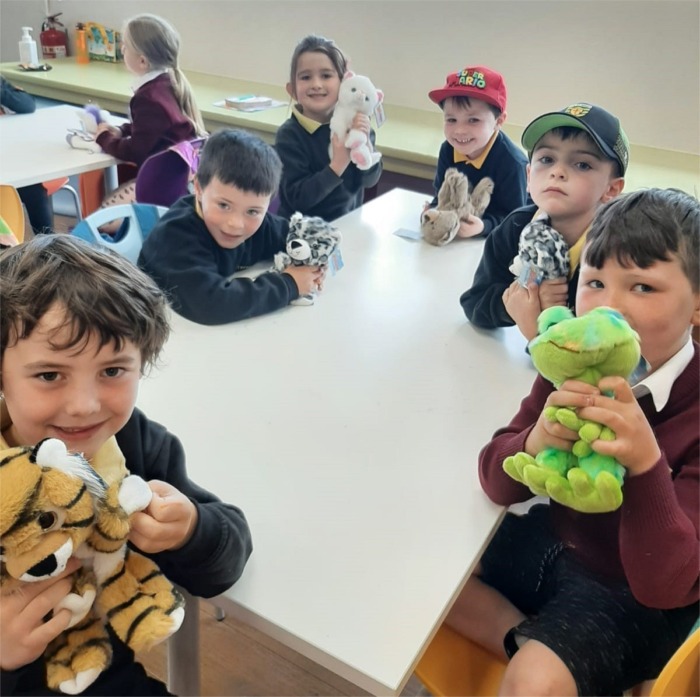 Local school children enjoyed the Build a Teddy Bear activity.
The primary schools that took part were Glentogher National School, Scoil Cholmchille Glengad, Cloontagh National School, St. Brigid's National School, Glenmakee, Scoil Phadraig Rashenny, Scoil Treasa Naofa Malin, St Patricks's Boys' School, Carndonagh, Urblereagh National School and Scoil Naomh Treasa Tiernasligo.

The teachers seemed very impressed. "We loved every part of the day. It was fun filled from start to finish," said one teacher from Scoil Treasa Naofa Malin. "This tour was excellent, one of the best we ever went on," added a teacher from Scoil Cholmchille Glengad.

Find out more about Spraoi agus Spórt and their services to the local community by emailing info@spraoiagussport.ie or visit their website at www.spraoiagussport.ie .