Inishowen Big Beach Clean
29.07.21
AFTER taking a break in 2020, the Big Beach Clean initiative is back and Clean Coasts are calling on people in Inishowen to register and join the world's biggest clean-up. The event takes place over the same weekend as World Clean Up Day, which normally unites more than 20 million people in 180 countries, who come together to tackle litter.
In 2019, eighteen clean-ups were organised in Donegal, approximately 300 volunteers got involved and they removed over 1.7 tonnes of litter from all over the county.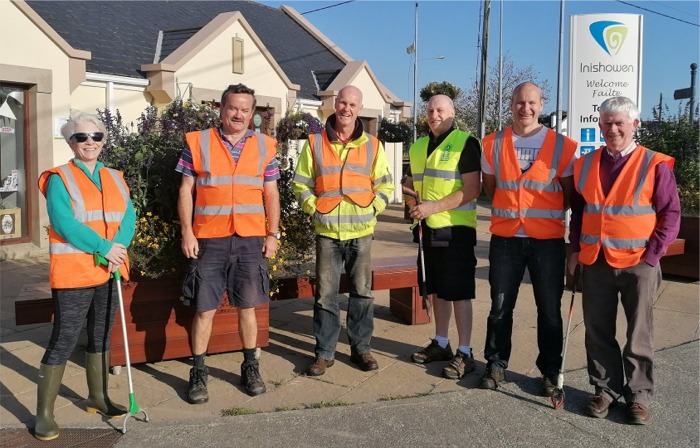 Members of Buncrana Tidy Towns taking part in the Big Beach Clean back in 2019.
The Big Beach Clean will run from 17th to 19th September 2021 and volunteers will receive free clean-up kits. This call to action invites local communities to remove litter from around their coastline at the end of the annual summer bathing season.
The initiative is also an opportunity for volunteers to get involved in a worldwide science project. It involves recording the amount and types of litter found on data cards. This will help heighten awareness about the issue of marine litter and serve as an indicator as to the magnitude of the problem.

To register, please visit the Clean Coasts website at https://cleancoasts.org .