Your Library - Take a closer look

29.01.20
A NEW national advertising campaign is asking everyone in Inishowen to take a closer look at what their local library has to offer.
Donegal County Library Service and all three public libraries in Inishowen are joining in the campaign, which is running for the next four weeks across radio, cinema, TV and social media. The aim of the campaign is to encourage people of all ages to join and use the library.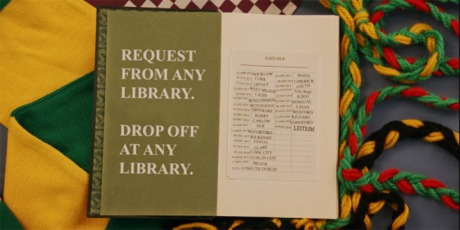 Pick up and drop off at any library: Since 2016 library members are able to pick up and drop off books at any public library in Ireland. Perfect for weekends away or students away from home.
Speaking about the campaign, Eileen Burgess, County Librarian and Culture Divisional Manager with Donegal County Council said, "People who use the library regularly know how great it is. But there are those who haven't been in a while or don't visit very often.
"We want everyone to take a closer look at their library, to see beyond what they thought it was, and find out about all the amazing services we offer – completely free."
Libraries and librarians take the starring roles in the campaign; the libraries in the adverts are real libraries and the people in the advert are real librarians.
At present, around 16% of the Irish population are library members. The 'Our Public Libraries' strategy aims to increase that to 30% by 2022.

The Inishowen Municipal District has three libraries:
• Buncrana Community Library, St. Mary's Road, Buncrana.
Tel: 074 93 61941. Email: buncrana@donegallibrary.ie

• Carndonagh Community Library, Public Services Centre, Carndonagh.
Tel: 074 93 73701. Email: carndonagh@donegallibrary.ie

• Moville Branch Library, The Square, Moville.
Tel: 074 93 85110. Email: moville@donegallibrary.ie

For more information on what your local library has to offer visit www.donegallibrary.ie .