Spring into Storytime online
06.04.20
Children's story-time sessions will now be available online thanks to cooperation between local library services and Irish publishers.
'Spring into Storytime' is the name of libraries' annual celebration of families reading together. This year Donegal libraries want to highlight the incredible work of Irish authors, inviting everyone to #LoveIrishWriting. Library buildings may be closed in Inishowen, but in partnership with Irish writers and publishers, they are encouraging you to celebrate great Irish writing with librarians online instead of in your local branch.
Throughout Spring into Storytime, Donegal Libraries along with special guests will deliver online storytelling sessions aimed at families to help reinforce the importance of reading at home. The sessions will feature special guest appearances from local children's author Malachy Doyle reading some of his most popular works.

A series of 4 recordings will be released on the Donegal County Library Facebook page at...
• 10.30am on Saturday 11th & 18th of April and 2nd & 9th May.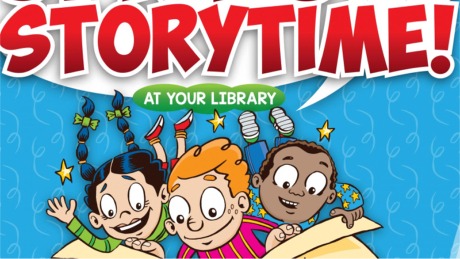 Storytime in the library is a special shared time for families and, thanks to the generosity of Irish publishers and writers, librarians will be able keep storytime alive online for our youngest members. Library storytimes are a fun way for children to enjoy stories, especially those who may not have access to books in the home or do not have access to new books at this time.
Our libraries are a fantastic resource to transform, enrich and inspire and this year's Spring into Storytime sessions will be entirely digital and featured on Donegal County Library Facebook page.
Donna Cavanagh, Senior Executive Librarian with Donegal County Council Library Service said, "We are so lucky here in Donegal to have international children's author Malachy Doyle working with us on Spring into Storytime. We have also been able to work with Irish publishers to feature Irish writing in this year's programme and we are keen to help families relax with their children in a virtual environment while enjoying some special 'family time' with our libraries."
Libraries in Inishowen are currently closed to the public at the moment, but did you know that the library also offers a range of online resources including e-books, e-audiobooks, e-comics, parenting magazines, and huge range of online courses and it's all completely free.
For more information visit the What's On page at www.donegallibrary.ie or follow Donegal County Library on Facebook or Twitter.