Funding for Malin Well

21
.10.20
THE Heritage Council has awarded €45,000 in funding to community groups throughout Donegal for six heritage initiatives. The funding announced under the government's jobs stimulus package is intended to provide much needed support for the heritage sector.
Joseph Gallagher, County Donegal Heritage Officer, said: "The Community Heritage Grants Scheme this year was aimed at supporting capital projects to improve access to heritage sites and applying good heritage practice to the management of natural, built and cultural heritage".
Under the scheme, funding of €5,000 was awarded to Malin Head Heritage Group for geophysical and photogrammetry surveys of the Malin Well Old Church site.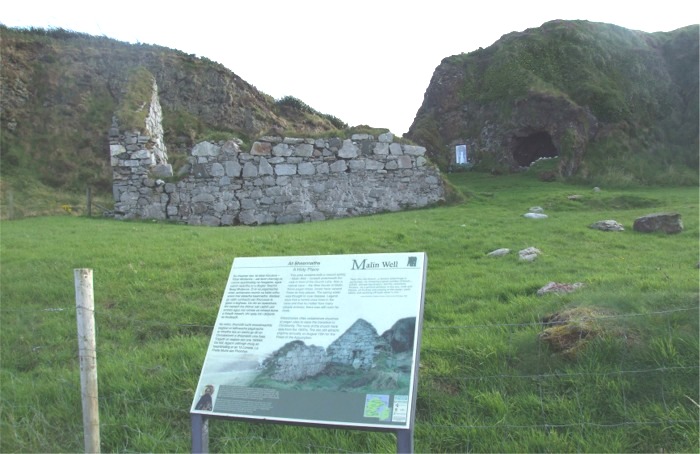 The Malin Well Old Church site.
The Heritage Council hopes to invite applications to the Community Heritage Grants Scheme at the start of next year for 2021. If your group would like to start preparing an application to the grant scheme, advice is available from the County Donegal Heritage Office on 074 91 72576 or by e-mail at heritage@donegalcoco.ie .