Inishowen Rivers Trust receives €59k in funding
11
.12.20
INISHOWEN Rivers Trust is receiving over €59,000 in funding. This is the second round of awards in the Innovate Together Fund as a response to Covid-19 by Rethink Ireland and it's corporate partners.
The Inishowen Rivers Trust is an environmental charity that engages communities in protecting and enhancing the rivers and natural water bodies of the Inishowen peninsula. The 'Inishowen River Guardians Programme' provides specialised training to volunteers, increasing their understanding of the challenges our waters are facing and providing them with the skills to monitor and restore the rivers.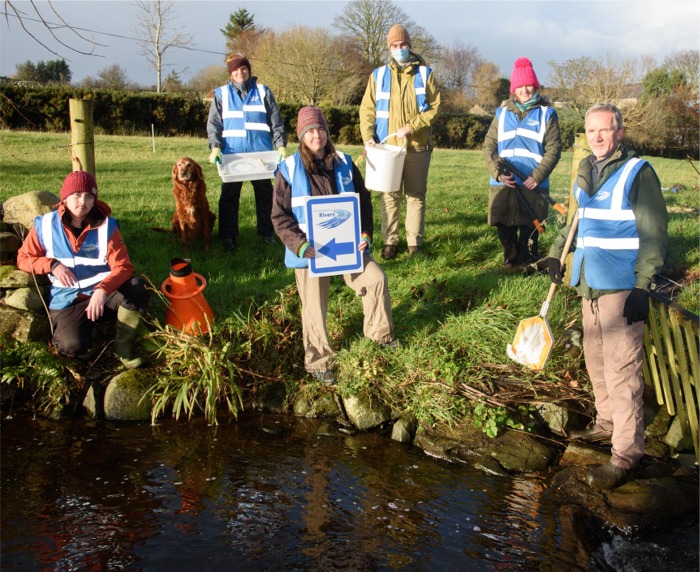 Inishowen Rivers Trust. Photo by Clive Wasson.
Twenty projects from all over Ireland are receiving cash grants from €20,000 to €200,000. The areas of innovation include Sustainable Ireland, Economic Recovery, Food Security and Community Outreach.
Inishowen Rivers Trust is receiving over €59,000 under the Sustainable Ireland tranche of funding.
Dr. Trish Murphy from Inishowen Rivers Trust said, "We are thrilled to be a recipient of the Innovate Together Fund for 2020/21. Our preliminary educational programme, 'Inishowen River Guardians', was very well received when it ran in 2019. With this new funding we intend to expand the programme engaging more volunteers and providing a richer and more effective training experience. The support provided also gives us the opportunity to identify a sustainable approach to delivering a programme that will have long term benefits for our rivers and our communities."