Do you have stories about Fort Dunree?

28.07.20
FORT Dunree Military Museum houses one of the best collections of military artefacts and coastal artillery guns in the world. Funding has recently been secured to upgrade the entire museum exhibition and they are inviting you to get involved. To complement the rich collection of artefacts, Fort Dunree wish to include more of human-interest stories in the new exhibition, which will be opening in March 2021.

Fort Dunree would love to gather as much relevant and accurate information as possible about the stories of those:
• Who were stationed there
• Who worked there
• Who lived there
• Who supplied the Fort
• Who may have artefacts or memorabilia relevant to the history of the Fort
• Who have any information on a George Beers, born in Desertegney in 1822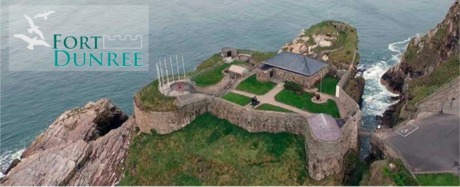 Fort Dunree's history is long and many of those who had first-hand experience of life in the Fort may have passed on, so they are also inviting relatives and friends who know the stories of their ancestors to get in touch.
Blue Inspiration have been appointed as exhibition designers for the upgrade of the museum. If you have a story to share, please send your contact details including telephone number along with a few of lines about your story to dunree@blue-inspiration.co.uk .

Please note:
• No information supplied will be used without your full and written permission
• Your contact details will not be used for any other purpose
All your stories should be directed to Blue Inspiration at the email address above and NOT to Fort Dunree staff or management. The closing date for receipt of emails is the 1st September 2020.