Have your say for creative day in Inishowen

28.01.20
CRUINNIÚ na nÓg, a national day of creativity is set to take place for the third year across Donegal on Saturday 13th of June.
It offers opportunities for young people aged 0-18 to explore their creative potential and the Creative Ireland Team, Donegal are inviting young people in Inishowen to have their say and make suggestions for creative activities.
Cruinniú na nÓg simply means 'The gathering of young people' and Ireland is the only country in the world to have a national day of free creativity for children and young people.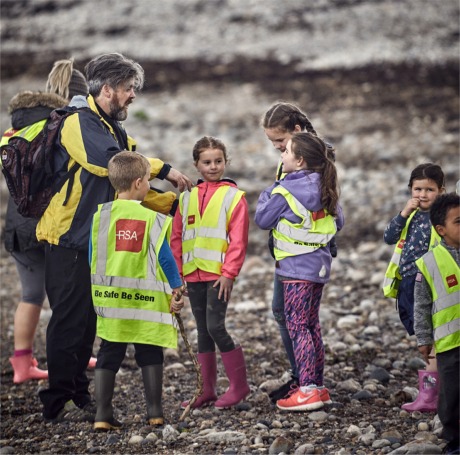 Cruinniú na nÓg 2019 Seaweed Safari: Children pictured exploring the creative potential of the fruits of the sea at Malin Head. Attendees sampled seaweed-infused vegetable soup and homemade dulse bread after their adventure on the beach.
Eileen Burgess, Creative Ireland Donegal coordinator is encouraging children and young people to have their say: 'We want children and young people to help us shape this year's programme by telling us what creative experiences they would like to do or try. We would like to develop a programme that excites and is relevant to young people which will help enhance their creative potential.'
Highlights of Cruinniú na nÓg 2019 in Inishowen included Become a Songwriter at The Exchange, Buncrana and the Seaweed Safari at Malin Head.
Suggestions from children and young people can be submitted either by completing a short questionnaire which is available at Cruinniú na nÓg - Creative Suggestions or by popping into Donegal County Museum, Regional Cultural Centre, Letterkenny or any one of the thirteen libraries across Donegal and completing a short survey.