Expect to Connect at Wainfest 2019
15.08.19
'EXPECT to Connect' this October as Wainfest, the annual children's arts and book festival makes its highly anticipated return. Organised by Donegal County Council, it is one of the country's leading children's festivals. This year, the week-long event will run from October 5th – 13th, 2019.
Children and their families are invited to join in on the fun and enjoy top quality events on their doorstep such as magic, high energy story-telling and visits from best-selling children's authors.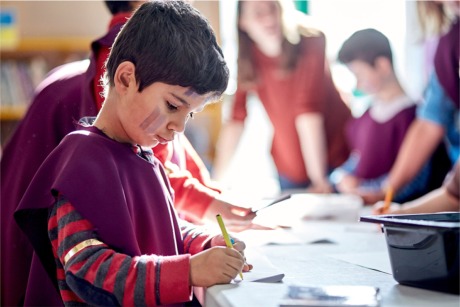 Can you dig it? Archaeological exploration with Dig-It Kids at Buncrana Library during Wainfest 2018.
Last year over 11,000 attendees joined Wainfest's 'wild and wondrous' adventure. 150 events in total were held in 38 different locations, including libraries, Taobh Tíre centres, Donegal County Musuem, the Regional Cultural Centre and cinemas. With plans for this year's festival shaping up to be bigger and better than ever, 2019 will undoubtedly exceed last year's attendee numbers.
Sinéad McLaughlin, Festival Co-ordinator says: "Books, reading and literacy are highly profiled in Wainfest. This year we welcome bestselling authors Holly Webb, author of the 'Animal Magic' and 'Maisie Hitchens' series, as well as Catherine Doyle, author of 'The Storm Keeper's Island'. Both aim to encourage young people and children to read by creating interesting and whimsical stories."
Returning from last year's sell out shows are Mr Hullabaloo, the children's entertainer and Wildlife expert Éanna Ní Lamhna. New and exciting plans are being made for a kid's art workshop prior to a screening of Disney's Ratatouille and even a smartphone filmmaking event at the Regional Cultural Centre.
Sinéad is delighted to announce that the 2019 programme has been enhanced with dedicated autism friendly events across the county. "We are currently finalising details for these and all information will be available on Wainfest.ie."
To keep up to date on Wainfest 2019 visit www.wainfest.ie .