Troubled by business accounts?
20.08.19
MANY business owners feel genuinely troubled by their business finances. They don't know how to measure them and they don't know if they are making money, but help is at hand from Local Enterprise Office Donegal, who are running a Small Business Accounts programme starting in September.
The ten week course will run for one evening a week for the duration of the programme, starting on September 9th and will give small business owners and those working in accounts a good working understanding of the accounts they need for their business.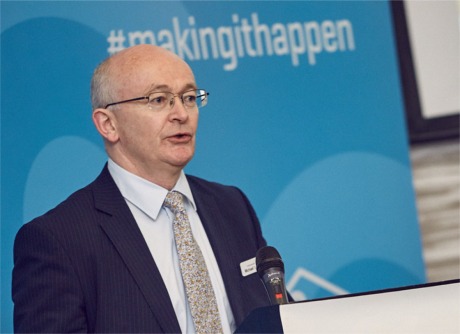 Michael Tunney, Head of Enterprise, Local Enterprise Office Donegal.
"Accounting provides the small business owner with valuable information about the state and health of their business. If you can't measure it, you can't manage it, therefore it is a vital ingedient in any business success," head of Enterprise, Michael Tunney said.
He explained that this course will help business owners better understand their finances and as a result help them make better decisions for their business.
"Many small business owners in particular will often say that accounting is "boring" or "too hard," but I urge them not to fall into that trap. Instead of relying on others, gaining an understanding of the financial needs of your own business will give you an edge because no one else is going to take as much care of your net assets as you would."
The Head of Enterprise explained that during the programme all participants will be given an opportunity to discuss their respective challenges, which will enhance engagement and understanding.
"At the end of this workshop each participant will be able to: Keep accurate books and records; Make informed financial / business / staffing decisions; Properly manage and plan their tax filing obligations; Plan their business cash flow; Know where they stand financially and pay only as much tax as is legally required," he concluded.
The ten week programme can be booked online at www.localenterprise.ie but places are limited so early booking is advised.