Scratch cards "not appropriate" stocking fillers for children at Christmas
14.11.19
PEOPLE should not buy lottery tickets or scratch cards for children this Christmas as it may pose a risk factor for problem gambling in adulthood.
The National Lottery is introducing a Gift Responsibly Campaign and has warned that early gambling experiences, including lottery play "may be a risk factor for later problem gambling".
The new Christmas initiative is part of a global campaign supported by the World Lotteries Association and backed by international research on problem gambling.
"Lottery tickets are not child's play. Early gambling experiences, including lottery play, may be a risk factor for later problem gambling," the National Lottery said in a statement.
"The Gift Responsibly Campaign provides a timely reminder to parents and other adults that lottery tickets and scratch cards are not appropriate gifts for children under the age of 18."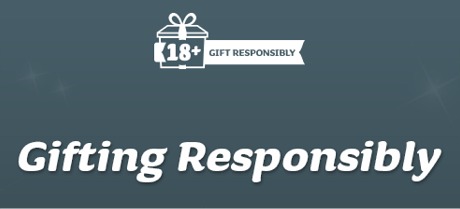 Irish players will begin to see the new 'Gift Responsibly' logo on Christmas-themed products such as Millionaire Raffle, at the point of sale in shops and on the company's festive advertisements.
A National Lottery spokesperson said: "We have officially launched our Gift Responsibly campaign for the first time this year ahead of the gifting period to raise awareness about the risks of underage lottery/scratch card play (and) by reminding adults that gifting lottery products to children under 18 is not appropriate.
"In addition, all of our Christmas product range, scratch cards and Millionaire Raffle, will include the Gift Responsibly logo and messaging while the weekly second chance Christmas Bonus Draws are strictly prohibited for players under 18."
A Department of Health survey released earlier this year showed that one-in-10 Irish children are gambling illegally on scratch cards, lottery tickets and horse or dog racing.
Meanwhile, a mystery shopping exercise by the Regulator of the National Lottery found that four-in-10 retail outlets had sold scratch cards to minors.