Irish are sixth on rubbish league
27.08.19
IRISH people discarded a whopping 600kg of rubbish per person Ė or the equivalent weight of a large dairy cow, in a single year, a new report shows.
Ireland currently ranks sixth on a league table of the amount of municipal waste discarded by individuals across Europe in 2017.
The average waste generated per person in the European Union was 486kg.
Irelandís tally of 581kg, meanwhile, tips the scales at the same weight as a healthy male polar bear; half a small car or the heart of a massive blue whale.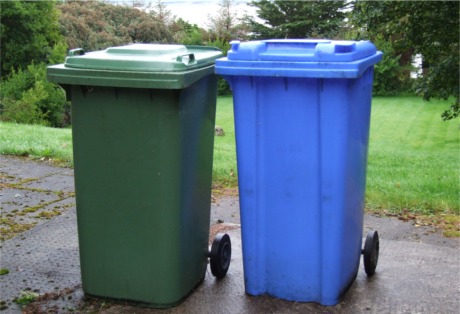 Wheelie? Irelandís tally of 581kg is sixth on European rubbish league.
Denmark generated most municipal waste per person in 2017 at 781kg followed by Cyprus (637kg) and Germany (633kg), according to the figures from Eurostat.
At the opposite end of the scale, Romania generated least waste at 272kg per person followed by Poland (315kg). UK citizens generated 468kg each.
Municipal waste is defined as that collected by or on behalf of local authorities and disposed of through systems including landfill, recycling and incineration.
It also includes waste from shops, offices and public institutions.
Eurostat said the EU average of 486kg in 2017 was a seven per cent drop compared to 2002 when 525kg of municipal waste was generated by each person.

Bin there: Top 10 in rubbish league
1. Denmark (781kg)
2. Cyprus (637kg)
3. Germany (633kg)
4. Luxembourg (607kg)
5. Malta (604kg)
6. Ireland (581kg)
7. Austria (570kg)
8. France (514kg)
9. Netherlands (513kg)
10. Finland (510kg)