Blues singer Mary Coughlan mourns Donegal dad
28.01.18
BLUES singer Mary Coughlan is mourning the loss of her elderly Donegal-born father Peter Doherty who has died peacefully in a nursing home.
Mr Doherty, who was in his late eighties, passed away on Saturday at Maryfield Nursing Home in Athenry, Co Galway.
The sad news was announced yesterday on behalf of the folk and jazz performer (61) who asked for "a bit of time" to come to terms with her loss.
Her friend and music collaborator Jimmy Smyth posted a message saying: "Very sad to hear of the passing of Mary Coughlan's father, Peter Doherty, this morning. Mary has asked for a bit of time, so please, no private messages. RIP Peter."
Peter Doherty was a retired former soldier. He was predeceased by his wife Peggy with whom he had six children including an infant daughter Valerie, who predeceased the couple. The Doherty family lived in Galway city including Woodlawn and formerly Shantalla.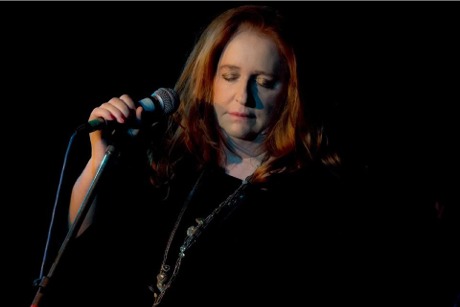 Mary Coughlan.
Ms Coughlan, who has battled alcohol and drug addiction, has previously spoken about her fractious early relationship with her mother and father. However, she became close to both of them in latter years and enjoyed bringing them on holidays to places such as Rome and Venice. She tells a story of how a proud Mr Doherty, sitting in the audience in 2000, once videotaped her acclaimed Billie Holiday show at the Gaiety Theatre. Fans have been posting messages of support following her bereavement.
Mr Doherty is also survived by his adult children Angela, Carol, Ger and Martin along with his brothers, sisters, grandchildren, great-grandchildren, nieces and nephews.
His remains will repose at O'Flaherty Funeral Parlour, Munster Avenue, Galway, on Monday, January 29, from 5pm -7pm followed by removal to St Joseph's Church, Presentation Road.
His funeral will take place there on Tuesday with 11am requiem mass followed by burial in the New Cemetery, Bohermore, Galway.
His family have requested no flowers, with donations in lieu, if desired, to the patient comfort fund at Maryfield Nursing Home, Athenry.