Over 3,000 'dangerous' cars grounded at NCT centres
21.07.17
MORE than 3,000 cars undergoing the NCT in the first half of this year were grounded at test centres after being deemed unfit for the road, new figures show.
A total of 760,032 vehicles were tested from January to June 2017.
This was a drop of almost 62,000 tests compared to the same period last year, a trend reflecting the rise in people buying new cars during the recovery. Some 132,000 new car sales are expected this year.
Of the total number of vehicles tested in the first six months of the year, 391,400 (51.5%) failed with a total of 365,617 (48.1%) passing.
A total of 3,015 vehicles received 'Failed-Dangerous' stickers and had to be towed away from test centres.
The half-year results published yesterday by NCT operator Applus show that of the 387,536 vehicles that underwent a re-test, 352,525 (90.9%) passed.
Some 34,451 (9%) failed again while 560 (0.1%) vehicles were still too dangerous to drive.
Among the faults that can lead to a 'Failed-Dangerous' result are bald tyres and fuel hose leaks.
The NCT figures for 2017 so far, continue a trend since the recession of more cars failing than passing the test.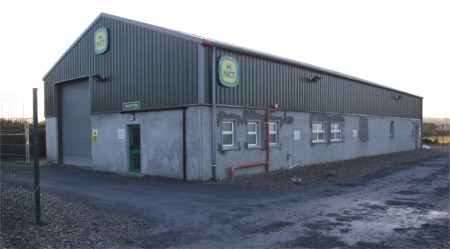 The NCT centre in Carndonagh.
Cars called for testing this year are 2007 models and older, 2009, 2011 and 2013.
The figures show that the top five failure items recorded for the whole of last year were faulty tyres, front suspension, brake line/hoses, headlamp aim and stop lamps.
Meanwhile, figures from the Society of the Irish Motor Industry (SIMI) show that while new car sales are down 10% in the first half of 2017 compared to the same period last year, dealers are optimistic about sales of 172 models.
SIMI director general Alan Nolan said many consumers prefer to buy in the second half of the year. He said dealers anticipated that "sales in the second half of the year should keep us on track to reach the 132,000 total that was predicted at the start of the year".