3,000 sign up for Majella's mental health classes
30.09.17
A CHARITY founded by Majella O'Donnell has helped more than 3,000 people improve their mental wellbeing by tackling the damage done by stress in their lives.
Donegal Mind Wellness was set up three years ago by mental health campaigner Majella (57) who has struggled with depression most of her adult life.
The charity, supported by volunteers and the HSE, runs a "very successful" free course called 'Stress Control' that has been attended so far by more than 3,000 people across the county.
It outlines the 14 most common signs of stress reported by people in Ireland today. These include worry, brooding, irritability, poor concentration, feelings of hopelessness, poor sleep and increased reliance on alcohol or drugs.
Other symptoms include tearfulness, inability to switch off, feelings of panic, being on-edge and always expecting the worst. The six-week course, comprising 90-minute sessions, includes stress-reduction techniques, nutrition advice and coping skills. The course will be delivered at four more Donegal locations before Christmas including Buncrana.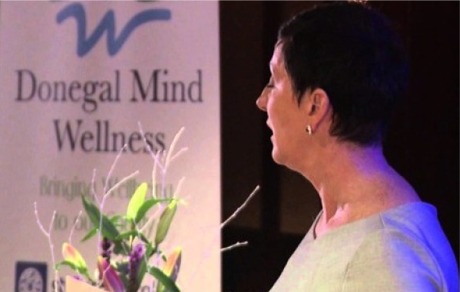 www.DonegalMindWellness.ie
Meanwhile, Majella, wife of country music star Daniel, will host a special event devoted to mental health and wellbeing on World Mental Health Day next month.
The outspoken breast cancer survivor has previously stated that fighting cancer was "a piece of cake" compared to depression. Majella, who had a double mastectomy, also recently revealed how she currently battles with worry that the cancer might return.
The mother-of-two and grandmother will speak about her own experiences of mental illness and discuss the current state of mental health care in Ireland.
"There will be chat, drama, music and more. Open to anyone who cares about their mental health. You're all very welcome," Majella told Facebook followers.
The event is free and will be held in An Grianan Theatre, Letterkenny, on October 10, 2017 at 8pm.