Donegal food tourism seminar tomorrow
23.01.17
DONEGAL food producers and hospitality providers are being invited to the Silver Tassie tomorrow, Tuesday, to discuss ideas for a series of food tourism experiences in the county.
The free workshop, organised by Local Enterprise Donegal, through The Food Coast, Donegal's Good Food Initiative, aims to mirror successful food-tourism projects in other parts of the country.
Keynote speakers will include Sinead Hennessy from Failte Ireland, Food Tourism; Olivia Duff from Boyne Valley Food Series; Birgitta Hedin-Curtin from the Burren Food Trail and Eve-Anne McCarron from Local Enterprise Office, Donegal.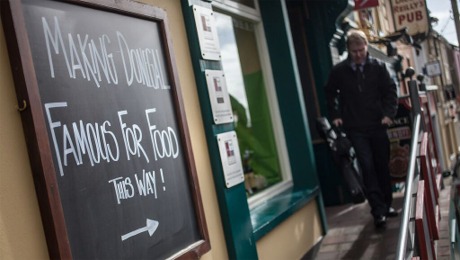 Seminar aims to brainstorm ideas about creating a county-wide food tourism brand for Co Donegal.
Olivia Duff explained that the Boyne Valley Food Series is a group of businesses – restaurants, hoteliers, food producers and visitor attractions – who are passionate about food, keen to celebrate its journey from producer to the table, and to link it to the rich heritage of the region.
"We have great farm produce and seafood, as well as incredible emerging artisan food producers and talented chefs, but what makes this series so special is the great bunch of like-minded people working together to tell our food story in a way that is fun and engaging," she said.
"There really is something for everyone in the series, including many free and family events and I am looking forward to coming to Donegal to share our experience with interested parties there who are seeking to build their own model."
The event will run at the Silver Tassie, Ramelton Road, Letterkenny, from 10am until 2pm on January 24, 2017. Booking is essential. For more details, call 9160735.