'Here Comes the Sun' - BeatlesFest revellers hope
03.08.17
THE 11th anniversary of the BeatlesFest on the Lough will take place this weekend in Moville, Co Donegal.
Music will take place indoors and outdoors over the three days from Friday to Sunday.
The popular festival started out back in 2007 and is now Ireland's longest running festival of Beatles music.
Organiser Gerry McLaughlin said: "If you missed the Sixties then Moville is where to be this weekend. We are encouraging people to wear Sixties gear."
"There will be lots of Open Mics during the day for people that come to the festival and can play a few Beatles tunes."
"The Beatles lyric that we most want to hear this weekend is 'Here Comes the Sun", added Gerry.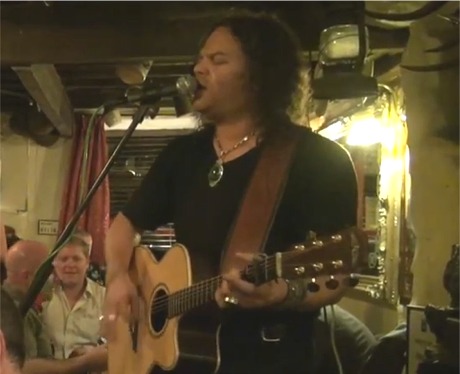 Michael Thomas playing at Rosatos
The festival coincides this weekend with the 150 year old Moville Regatta - so a buzzing atmosphere around the cafes, shops and pubs is on the cards for the picturesque seaside town.
Meanwhile, make a date in your diary for the 11th annual Moville DylanFest from August 24-28, 2017.

BeatlesFest Programme of Events 2017
It's Getting Better Night (Friday 4th August)
10:30pm – Conor Gillespie at Rosatos

A Hard Day's Night (Saturday 5th August)
2pm – Open Mic outside Rosatos including guys from Dahlia
10:30pm – Michael Thomas at Rosatos

Strawberry Fields Afternoon (Sunday 6th August)
2pm – Open Mic outside Rosatos

Hello Goodbye Night (Sunday 6th August)
10pm – Dahlia at Rosatos