Inishowen tourism bodies urged to apply for grants

30.06.16
A GRANT scheme offering hundreds of thousands of euro for the development of large tourism projects around the country including Inishowen is now open for applications.
Fáilte Ireland's Grants Scheme for Large Tourism Projects will provide a pool of €65m to create new or boost existing tourism experiences and attractions.
The scheme, running from 2016-2020 is open to public, private and voluntary sectors including community groups.
Capital grants in excess of €200,000 and up to a maximum of €5m will be available.
They are aimed at creating projects that will boost overseas visitor numbers; create jobs and promote the existing brands - the Wild Atlantic Way; Ireland's Ancient East and Dublin and A Breath of Fresh Air.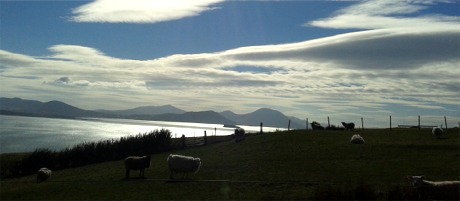 Malin Head on the Wild Atlantic Way. Applications now open for Fáilte Ireland tourism grants.
Donegal applicants are invited to attend an information session on the grants application process next month near Donegal Town.
Fáilte Ireland's Paddy Mathews said the scheme is "central to the future development of the (Irish) tourism sector".
"If we are to compete internationally as a compelling destination, we need to think big. Therefore, we wish to fund a number of big projects around the country which have the scale, the strength and the appeal to attract many more overseas visitors to our shores. We are also anxious to fund attractions and projects across all our destination brands and, ideally, we will have a good level of applications from all parts of the country."
The Donegal information session will take place at Harvey's Point Hotel on Thursday, July 14, 2016 from 10am to 12 noon.
Sessions are also scheduled for Kilkenny, Killarney, Athlone, Carrickmacross, Galway and Dublin.
The initial grants application deadline is August 12 at 12 noon. The scheme will then open again in January 2017 on a rolling basis until 2020. For applications, click here .