Free Donegal seminar for tourism traders
03.10.16
TOURISM businesses in Donegal are invited to a free seminar tomorrow that will set out the local authority's plans for the sector in the coming years.
Donegal Tourism Ltd., in association with Donegal County Council will host the conference in Letterkenny.
Attendees are promised top tips from expert keynote speakers on topics such as social media, e-mail marketing, SEO, the latest tourism trends, website internationalisation and much more.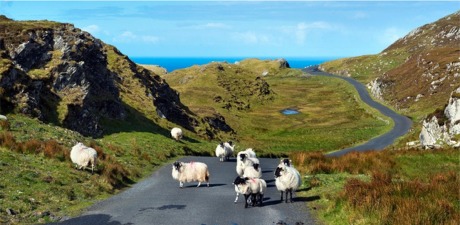 Ewe've been framed: To register for the Donegal Tourism Seminar click here
Donegal Tourism director Barney McLaughlin said: "our seminar comes directly after we have been exhibiting and showcasing the county to international and national conference and event buyers at the Connect 16 Event in Dublinís RDS. Now itís the turn of the trade here in Donegal to get up to date on the latest social media and internet trends as well as finding out what Donegal Tourism has been doing to promote the county."
Donegal County Council chief executive Seamus Neely will outline the latest tourism strategies and future plans for the sector while a Q&A will allow attendees to put forward questions to the panel of expert speakers.
The Donegal Tourism Seminar will take place in An Grianan Theatre on Tuesday, October 4, 2016 beginning at 9.30am. To find out more visit CountyDonegalTourism.com .