Brexit hits Donegal house prices
26.09.16
DONEGAL has been the only county to register a post-Brexit decline in house prices in the last three months, according to a national survey carried out by Real Estate Alliance (REA).
The REA said the price of an average three-bed semi in Donegal dropped by 1.73% to €85,000 since the UK voted to leave the European Union in June.
The REA Average House Price Survey concentrates on the actual sale price of Ireland's typical stock home - the three-bed semi - giving an "up-to-date picture" this week of the property market countrywide.
The REA said the "Brexit effect'" had been most keenly felt in traditional holiday home spots such as Bundoran where the average three-bed semi has dropped by 3.41%.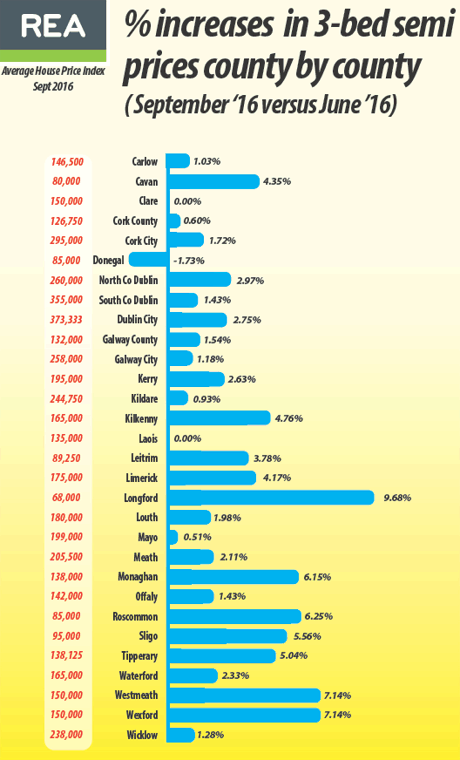 REA agents in other holiday home areas such as west Cork reported an immediate slump post the Brexit announcement but feel that the market has bounced back over the past month.
The average three bed semi nationally now costs €200,093, an increase of €4,732 (+2.42%) since the end of June. This is a rise of 6.37% against the same time last year.
"We are seeing little or no increase in supply nationally, with an increase in funded buyers fueling the market in the short-term," said REA chairman Michael O'Connor.
"Many of our agents are now reporting some buyers are returning to the market having achieved a level of savings and that there is an increase in mortgage-funded purchases."
The alliance said the Central Bank's mortgage deposit rules are still being "keenly felt in the commuter areas" with most rises occurring in towns where three-bed semis are available for under the deposit threshold of €220,000.