Half a BILLION spent on Prize Bonds last year

27.04.16
MISERLY deposit interest rates have sent Irish punters crazy for Prize Bonds with a whopping HALF-BILLION euro spent on them here last year, new figures reveal.
The sales surge has pushed the overall national Prize Bond fund to a record high of almost €2.5 billion.
The 2015 annual report from the Prize Bond Company Ltd., shows that people spent just over €551 million last year buying Prize Bonds - a 16% rise on the previous year.
A further €253 million worth of bonds were cashed out by punters.
Meanwhile, a pot of winnings worth €2.5m, accumulated over almost 60 years, lies unclaimed at the Irish treasury, the data show.
However, the number of prizes awarded last year dropped by 18% to just over 389,000. The value of prizes also fell by almost 9% to €29 million.
The Prize Bond Company Ltd., operates the scheme on behalf of the National Treasury Management Agency.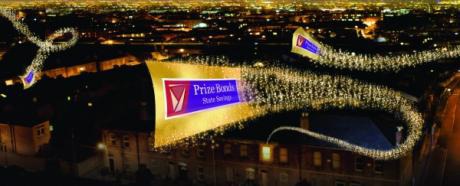 National Prize Bond fund reaches a record high of almost €2.5 billion.
The company said the drop in the number and value of prizes was due to a reduction in the interest rate applied to the overall fund in 2014.
Key figures from the annual report show that gross Prize Bond sales last year amounted to €551.5 million with the total fund value now standing at €2.48 billion.
This represented a 14% rise on the value of the fund compared to the 2014 value of €2.17 billion.
The company said that 8,000 prizes are issued weekly.
It said €2.47 million in unclaimed prizes had accumulated since the scheme began in 1957 but that this represented a "small portion" of the value of prizes awarded in that time.
Unclaimed prizes are held indefinitely until claimed by a prize-winner.
Prize Bond Company chairman John Daly said the bonds remained attractive for people who want to keep their original investment intact.
"Customers are finding Prize Bonds increasingly attractive given the low interest rates on deposit accounts," he said.