National Heritage Week in Buncrana

18.08.16
NATIONAL Heritage Week begins this Saturday and West Inishowen History and Heritage Society have another fantastic line-up of events planned in and around Buncrana.
There will be something for everyone whether you're a culture vulture or a family looking for a fun day out.
Here is a taste of what WIHHS is hosting locally and everyone is welcome:

Saturday, 20 August, 2016 (1.30 pm – 4.30 pm): '100 Years of Fun': Family Fun Day and Archaeology for Kids. Join us as we celebrate the start of National Heritage Week with our the award winning Family Fun Day/Archaeology for Kids. Events begin at the Exchange (Castle Avenue, Buncrana) at 1.30 pm. There will be games, painting, dressing up and of course a trip to the beach! Free entry (small fee for Archaeology for Kids).

Sunday, 21 August, 2016 (2 pm – 5 pm): The Early Monastic Site of Killard (Dunree). Meeting up at Dunree Fort car park join archaeologist/historian John Hegarty as he shares his research relating to the important early monastic site of Killard (Dunree). Free entry. Everyone welcome (limited disability access). Stunning views included!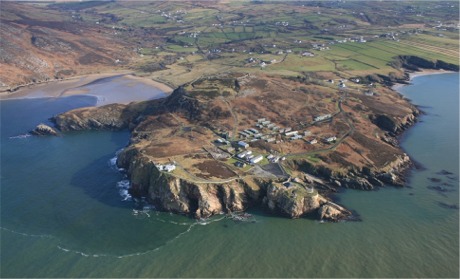 WIHHS meeting up at Dunree Fort on Sunday, 21 August, 2016.
Tuesday, 23 August, 2016 (7.30 pm – 9.30 pm: Star of the Sea Church, Desertegney): The Churches of Liam McCormick. Join architect Liam McLaughlin as he reveals the amazing stories behind the Donegal churches of renowned modernist architect Liam McCormick (1916-1996). Free entry.

Thursday, 25 August, 2016 (7.30 pm – 9.30 pm: The Exchange, Buncrana): "Tracing the History of Buncrana': Sources and Resources – A Personal Perspective'. Historian Dr Larry McNutt gives his personal perspective on using primary/secondary sources and resources to gain a clearer picture of the history of Buncrana and its environs. Free entry. Refreshments provided.

Friday, 26 August, 2016 (11.30 am – 1.30 pm): Guided History and Heritage Walk of Buncrana. Join experienced tour guide Mari McLaughlin for a relaxing walk around some of Buncrana's most interesting history and heritage sites. Walk leaves from the Exchange (Castle Avenue) and refreshments will be provided. Free entry.