Tenders invited for Cockhill Bridge

24.10.16
DONEGAL County Council has today launched an invitation for suitably qualified contractors to tender for the construction of a new concrete bridge at Cockhill, Buncrana.
The scheme will involve the construction of a new 38-metre single span bridge over the Crana river to accommodate the realigned R238.
Precast pre-stressed concrete W beams with a reinforced concrete deck slab will form the superstructure, the local authority said in a statement.
"The substructure will contain reinforced concrete bankseat abutments, supported on pads and made integral with the deck at the diaphragms."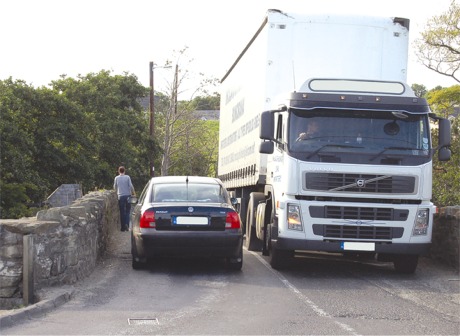 A new structure is finally to be built at Cockhill Bridge after years of concern for pedestrian and driver safety.
Contractors interested in undertaking the works can download the full tender package, free of charge, from the e-tenders website www.etenders.gov.ie and tenders should be returned in accordance with these documents before noon on November 16, 2016.