Award for €10m Wild Atlantic Way

25.01.15
THE Wild Atlantic Way tourism route has been awarded the National Impact Award at an event hosted by the Local Authority Members Association (LAMA).
The award was presented at the 2015 Community and Council Awards in Dublin. The National Impact Award recognises a project which has had a positive effect upon the nation as a whole, enhancing the environment, cultural or social activities, transport links or the economic stability or growth of the local and national communities who use it. Fáilte Ireland invested €10 million rolling out the Wild Atlantic Way route which stretches from the Inishowen Peninsula, Co Donegal to Kinsale, Co Cork. It stretches for 2,500km with 159 discovery points along the way.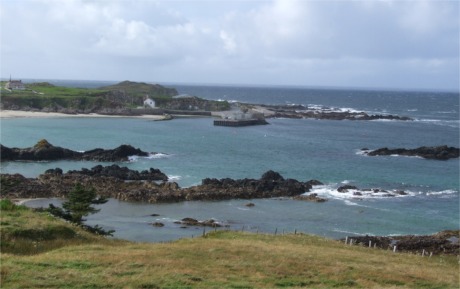 Malin Head along the Wild Atlantic Way.
Donegal-born Fáilte Ireland CEO Shaun Quinn said: "The enthusiasm out there for this project is impressive and not only amongst tourism businesses but also in the wider community.
"With its capacity to drive extra visitor footfall, mobilise communities and showcase the best of the west coast of Ireland, the Wild Atlantic Way is set to be one of the most significant developments in modern Irish tourism and to be a significant engine of regeneration for rural Ireland."