Donegal to get 330 new jobs

22.07.15
THE announcement that 330 new jobs are to be created at Pramerica Systems in Letterkenny has been warmly welcomed across the North West this morning.
The 330 positions will be created over the next three years with the potential for another similar jobs announcement at the company in the future.
Pramerica currently employs 1,200 people in Letterkenny.
However, the company is building a new campus that can accommodate up to 1,800 staff.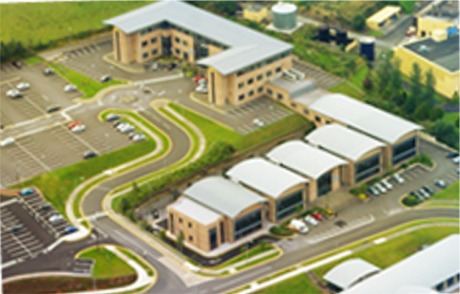 Pramerica Systems in Letterkenny.
Pramerica senior managing director Caroline Faulkner confirmed that the new positions will include project managers, senior IT managers, business analysts, data scientists and accountants with a wide range of technology support and professional services roles.
Donegal Fine Gael TD Dinny McGinley said: "It's particularly good news that these are largely high calibre, well paid positions.
"The decision by Pramerica to create these positions sends out an extremely positive message about the potential for Donegal to provide staff of that calibre."
The deputy added: "Pramerica is a tremendous company which has been operating in Donegal for 15 years. The creation of these positions will bring its workforce to over 1,500. The company may eventually expand to 1,800 staff with the creation of this new facility which is due to open in mid-2016."
Pramerica is a subsidiary of US-based Prudential Financial Inc., and provides the parent company with software and business support.