Louis Walsh's new band confirms Greencastle gig

05.07.15
GREENCASTLE has pulled off a fantastic musical coup with the announcement that Louis Walsh's newest boyband HomeTown will play a special gig during next month's regatta.
The committees behind Greencastle Regatta and Greencastle Community Centre are delighted that Cian, Dean, Josh, Ryan, Brendan and Dayl will travel to the seaside village for their only confirmed Donegal gig, on August 2.
Regatta committee chairperson Patricia Gill revealed that the committee had built up a "good network of contacts in the showbiz sector" and it was through one of these that they were offered first refusal on the band.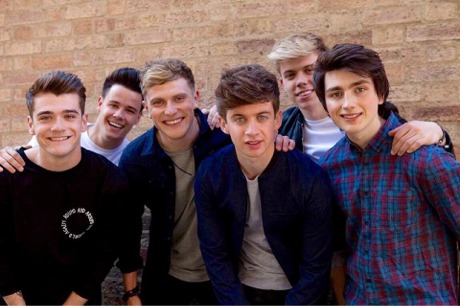 HomeTown (Photo: Facebook HomeTown official)
HomeTown are quickly becoming the latest Irish sensation and have already had two number one singles in the Irish charts.
"The chance to watch them in a setting which will allow the audience to be up close and personal may not come around again if their success takes off," said Patricia.
It is hoped, though not confirmed, that X-Factor judge Louis will also travel to Greencastle for the show.
"If he does attend he will be able to see some of our best local talent at close quarters as Shane Skelly and Lauren Harkin (Off Chance) and the very popular Spring Tides will be the support acts for HomeTown on the night."
Excitement is building with people queuing for tickets on the first day of sale.
The gig at Greencastle Community Centre will be all-seated and admission is by ticket only.
The community centre hopes a successful event on the night will enable them to plan future concerts of a similar status and on a more regular basis, added Patricia.
She said the boyband, who hail from all over Ireland, will stay overnight in the local area and get a chance to experience "the hospitality and warmth Inishowen is famous for".
Meanwhile, this year's Miss Greencastle 2015, who will be crowned on August 1, will be guest of honour on the night with even greater interest expected in the competition this year.
Tickets are now on sale in the community centre and other outlets. For more information call 93 81054.