Daniel's delight as stepdaughter gets engaged

07.01.15
DANIEL O'Donnell has described the happy moment his stepdaughter Siobhan got engaged over Christmas.
The emotional proposal came on Christmas Eve as Daniel and his wife Majella returned home after midnight mass in Kincasslagh, Co Donegal.
The popular couple were joined for the festive holidays by Majella's two grown-up children Michael and Siobhan and her daughter's boyfriend Gavin Shields.
"When we got back to our own house Majella, Michael, Siobhan and Siobhanís boyfriend Gavin opened presents from underneath the Christmas tree.
"We got a great surprise and were delighted to be present when Gavin proposed to Siobhan. Thankfully for Gavin she said 'yes'. There (were) tears and laughter all around," a delighted Daniel told fans yesterday.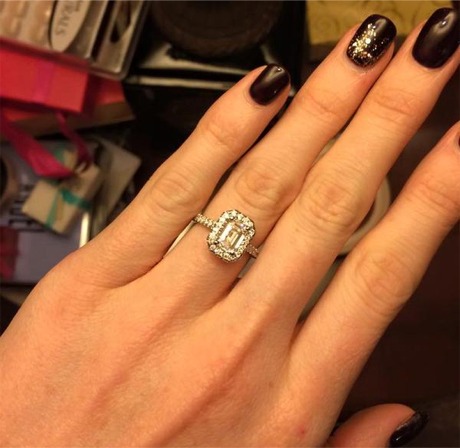 A photo her daughter Siobhan's beautiful engagement ring tweeted by Majella O'Donnell.
Cancer survivor Majella also tweeted the good news to her 2,600 plus Twitter followers accompanied by a photo of the stunning sparkler her daughter (27) received. "I'm so happy for them both. Here's to 2016!" said Majella.
Meanwhile, Daniel said the O'Donnells' first family Christmas without their beloved mother Julia (94) was a bittersweet occasion.
"After (midnight) mass, as we have done for many years, we went back to my sister Kathleenís house for homemade soup.
"It was then that my motherís presence was really missed as she was always sitting in the corner waiting to greet us all as we returned from mass."
Meanwhile, the Donegal hills were alive for the popular crooner who got to watch his favourite movie 'The Sound of Music' not once but TWICE over the holidays.
"I love it now as much as ever," he said