Donegal needs more cloud - research
08.04.15
SMALL Donegal businesses are lagging behind in the use of cloud computing technology, putting them at a competitive disadvantage, a new survey shows.
The survey of 600 small and medium enterprises (SMEs) shows that just 14pc of small firms in Donegal and other border counties have implemented a cloud solution for their business, compared to 45pc in Dublin.
Meanwhile, more than 90pc of SMEs in Donegal are still using and paying for a conventional phone system, which costs much more than online telecoms.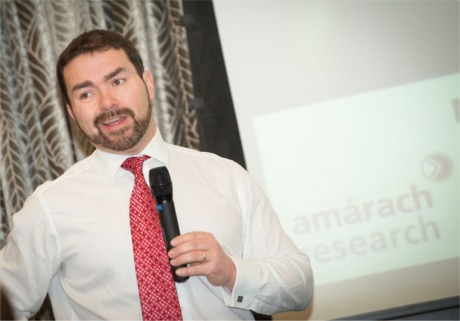 Mark Kellett
The survey also shows that 43pc of employees of small firms in Dublin have access to company data via their smartphone, compared to just 14pc in border counties, despite the fact that more staff regularly work outside the office in this region.
The research was carried out by Amarach on behalf of telecoms provider Magnet.
"Staff in companies outside Dublin tend to work from home more and spend more time in their cars, so they are missing an obvious opportunity to work smarter. The very companies that need the technology aren't availing of it," said Magnet ceo Mark Kellett.
The survey also shows that just 3pc of eligible SMEs have accessed the technology and business grants available to them, such as the Enterprise Ireland voucher and the Government's Online Trading Voucher.